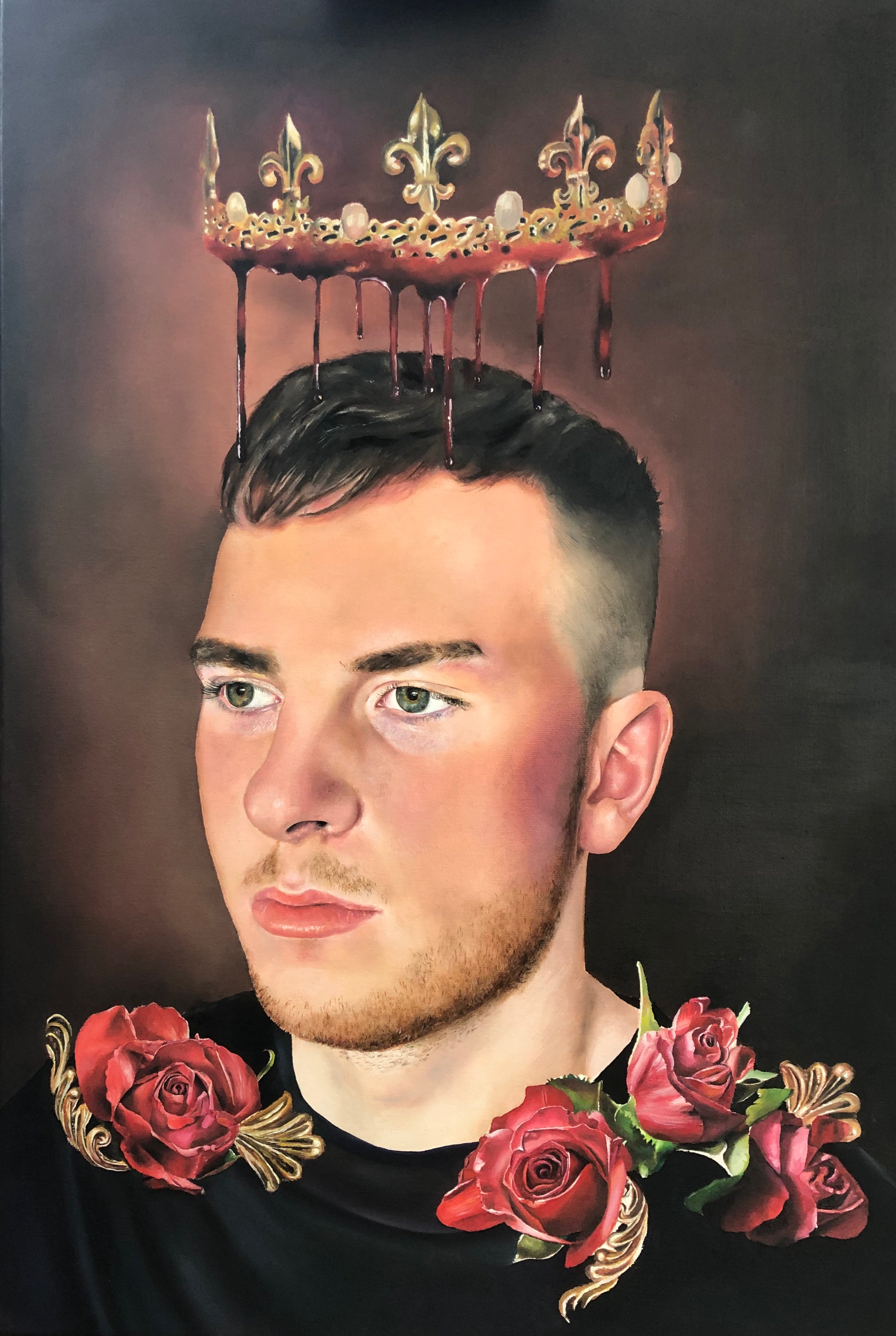 Description
About Charlotte Witts
Limited Edition print of Original Oil on Canvas
29.7cm x 42cm
Giclée Print on Hahnemüle German Etching Paper
Edition of 15
Witts's chosen mediums contrast between the tradition of oil painting and the contradicting modern approach of digital painting. After studying Vanitas and the Baroque period, you can see the macabre influence that runs through the dark and sinister subject matter she chooses and the stories she skilfully portrays within her work.
NOTE FROM THE ARTIST
"This painting is inspired by Shakespeare's dramatic tragedy 'Macbeth'. This play tells the story of a man consumed by ambition, leading him to murder the King and take the throne for himself. I represented the guilt of Macbeth's actions by painting the crown above his head with blood trickling down from it. This symbolises the fact that Macbeth's kingship is tainted by his crimes, all of which stem from his hamartia. A hamartia is a fatal flaw leading to the downfall of a tragic hero- in Macbeth's case, his hamartia is ambition."
- Charlotte Witts