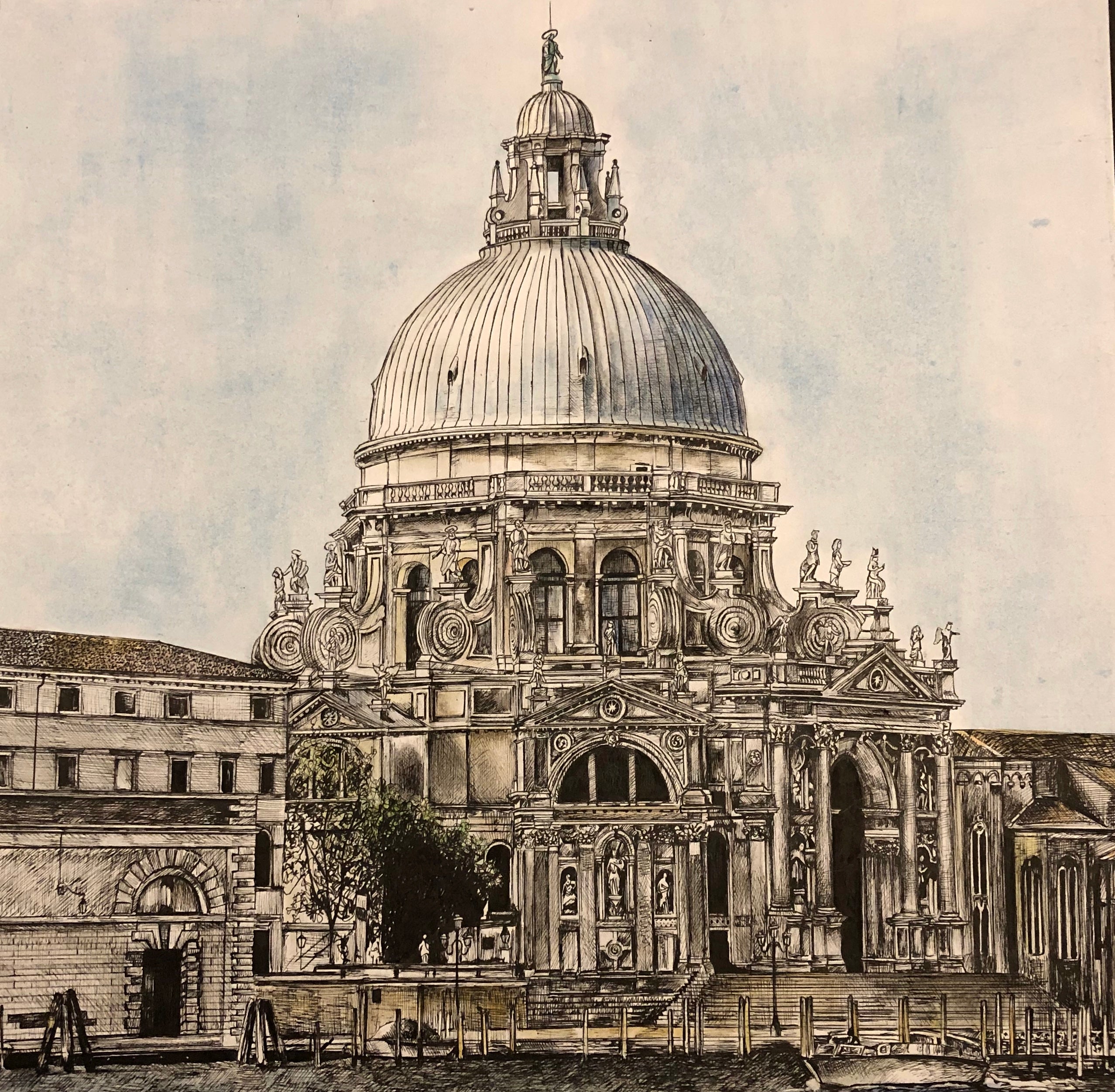 Description
About Charlotte Witts
Limited Edition print of original in and watercolour on paper
29.7cm x 42cm
Giclée Print on Hahnemüle German Etching Paper
Edition of 15 
Witts's chosen mediums contrast between the tradition of oil painting and the contradicting modern approach of digital painting. After studying Vanitas and the Baroque period, you can see the macabre influence that runs through the dark and sinister subject matter she chooses and the stories she skilfully portrays within her work.
NOTE FROM THE ARTIST
"I wanted to push myself to draw more architecture, as I predominantly draw portraits usually. Because I love making art with intricate detail, I drew a church that I once saw in Venice, called the Basilica of Saint Mary of Health (in English). After finishing the drawing in ink, I painted a light wash of watercolour over it to add some vibrancy."
- Charlotte Witts