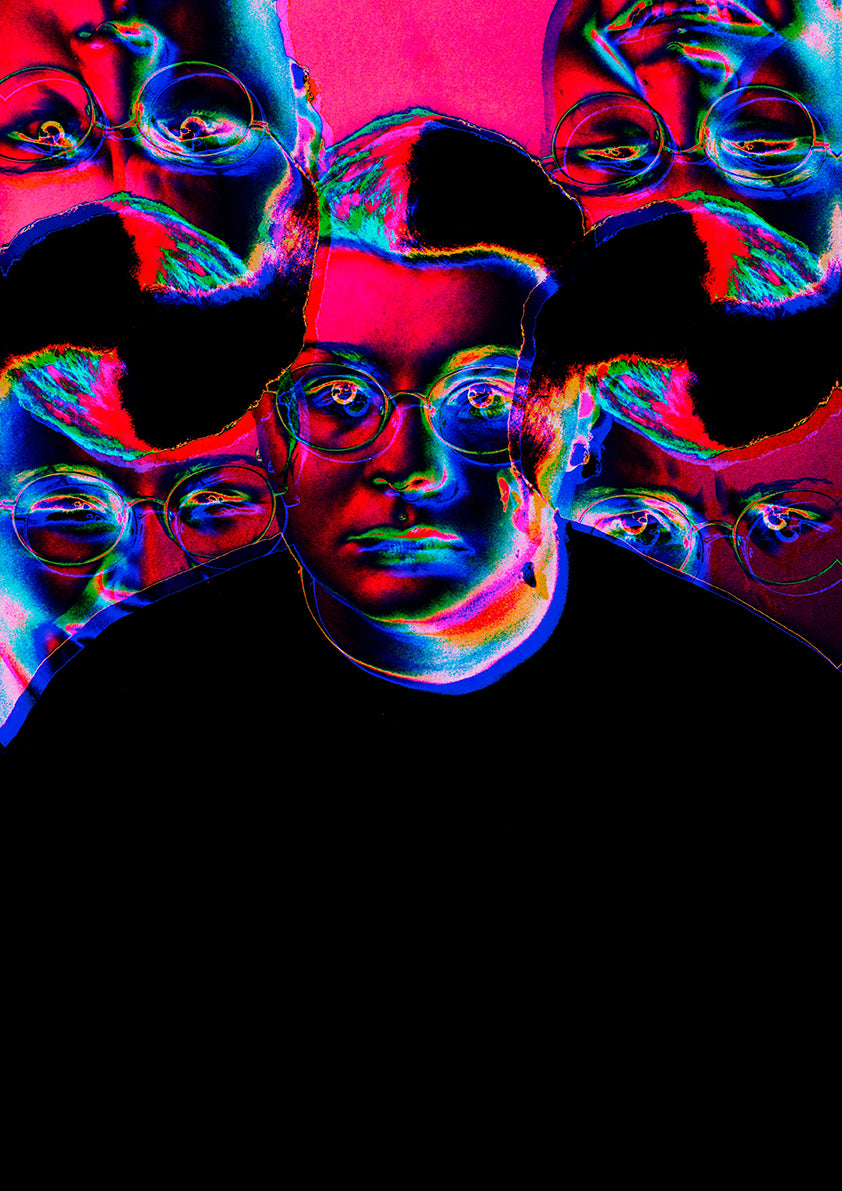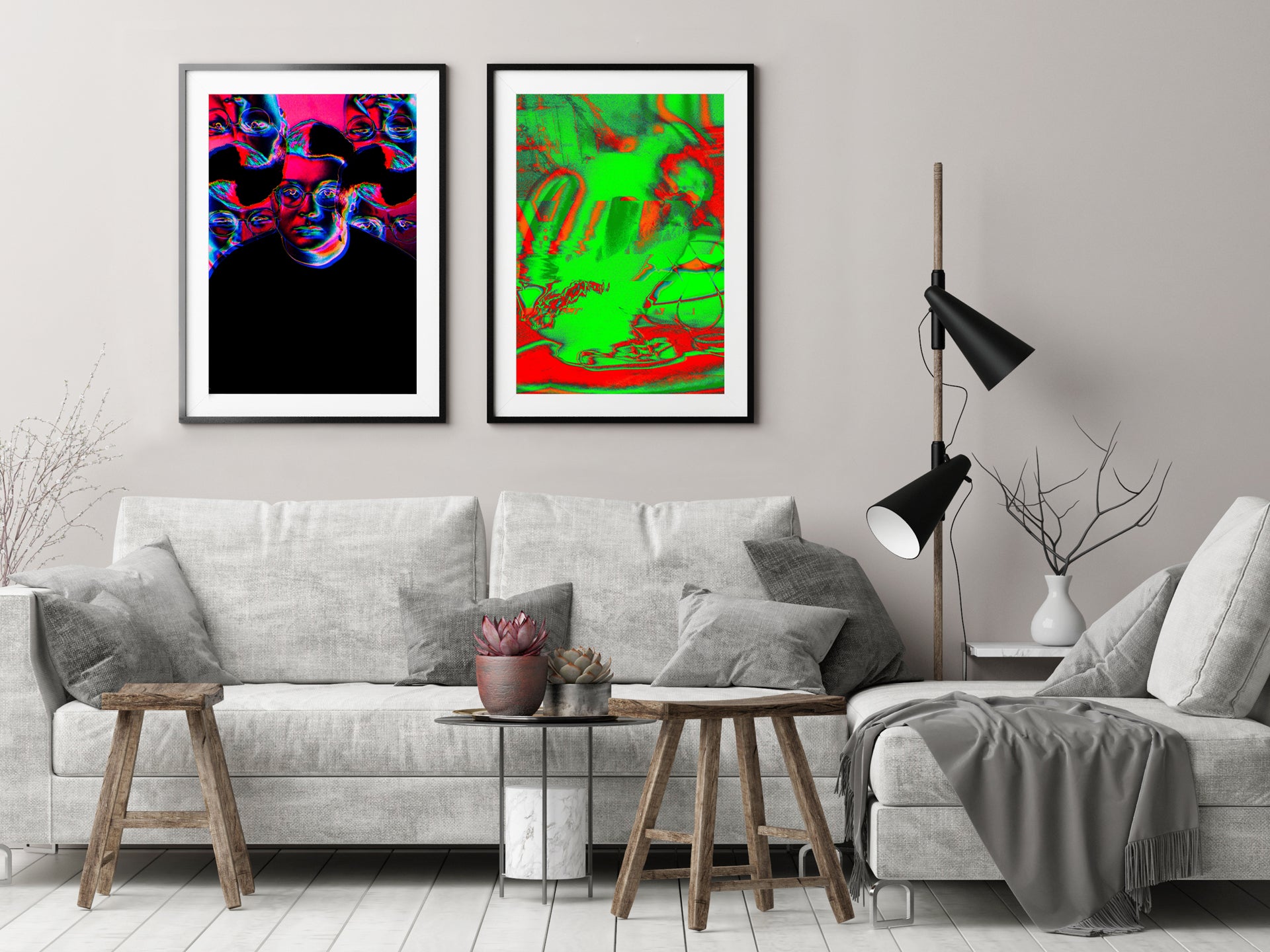 Description
About Alecks 'themilkape' Ayling
Limited Edition Digitally Manipulated Photograph
29.7cm x 42cm
Digital Giclée Print printed on Hahnemühle Photorag Paper
Edition of 5 prints
As a glitch artist and photographer in todays society where Photoshop is used to perpetuate a narrow view of perfection, Alecks is tearing that apart and exposing a side of beauty that breaks these boundaries.
NOTE FROM THE ARTIST
"This piece came about as a response to a lot of people experiencing cabin fever. The blending of hours into days, no longer knowing what day of the week this is. The subject is actually my wife, who hasn't left the house in roughly three weeks. Time no longer has any meaning, and emotions are hard to describe."
- Alecks 'themilkape' Ayling