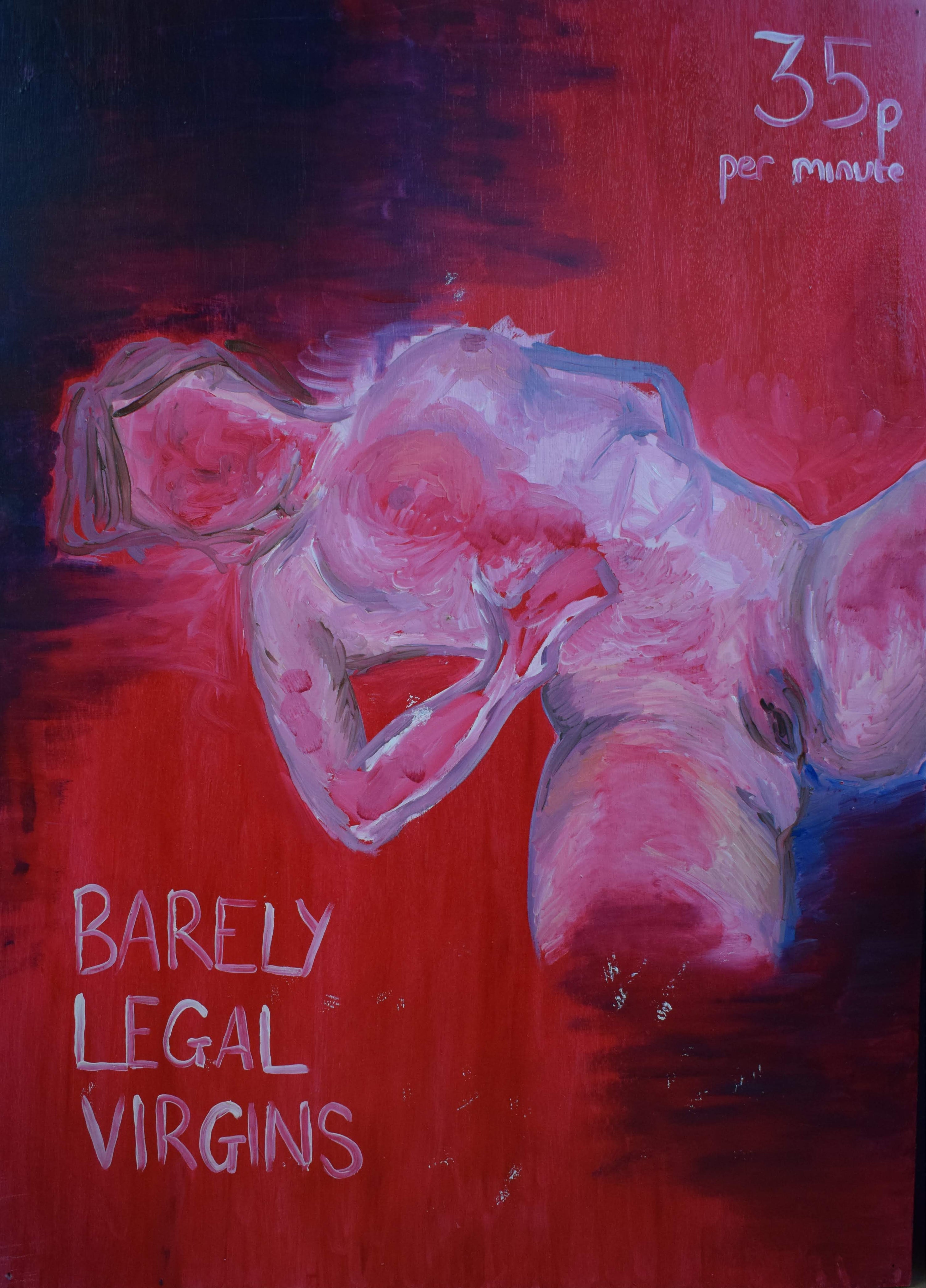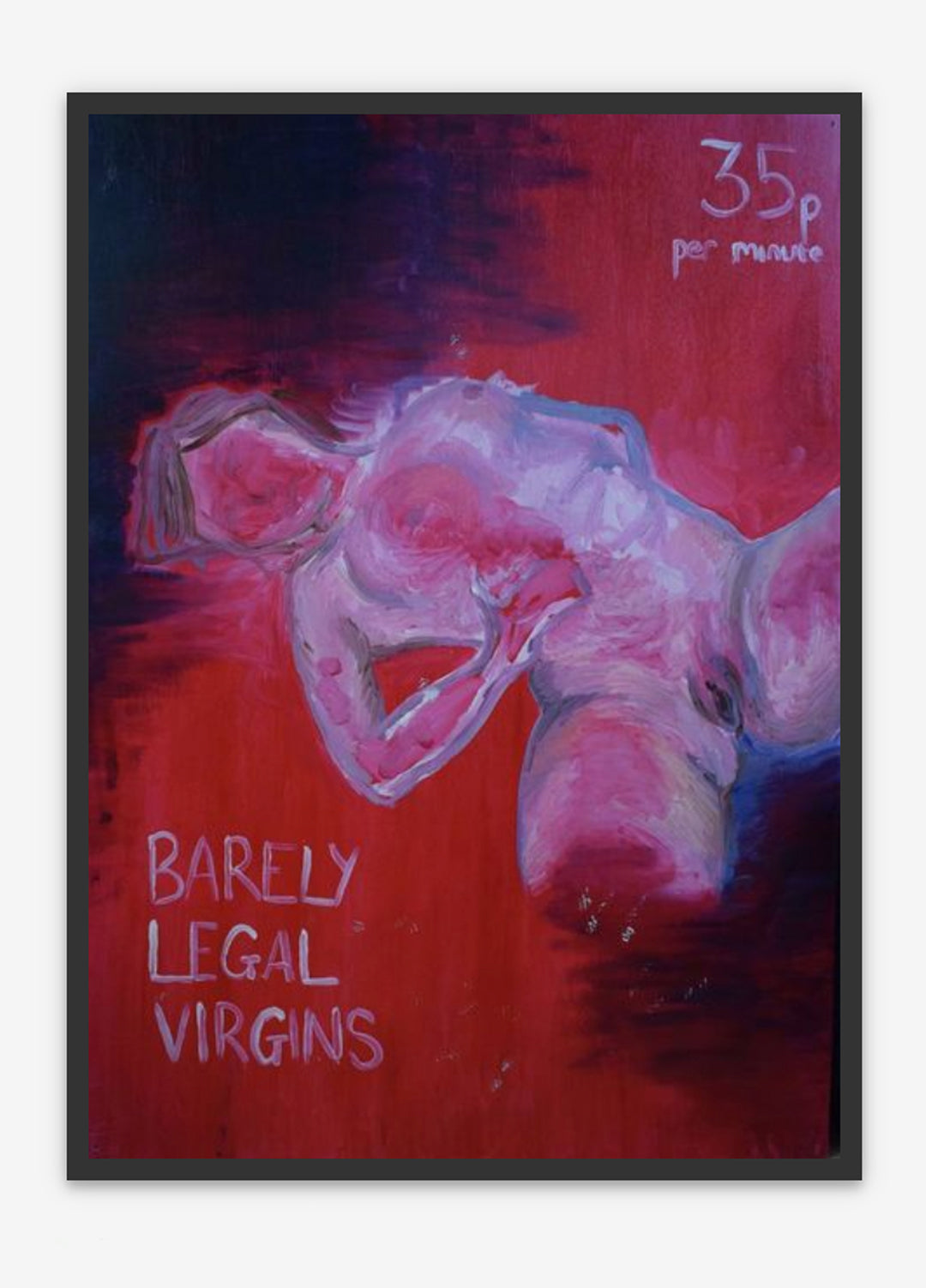 Description
About Mary-Ann Stuart
'35p' is the second image in Mary-Ann's 'Sex Object' triptych
59.5cm x 84cm x 0.6cm
Oil Paint on Board
Original Piece - only 1 available
Mary-Ann Stuart is a Fine Artist focusing on the cultural representation of women and the female nude, as well as recreating aspects of the 14th-16th century female nudes through a 21st-century feminist gaze.
NOTE FROM THE ARTIST
"With this triptych, I wanted to expose the dangers of pornography. I see a lot of conversations now about the liberating aspects of pornography but rarely do I see arguments on the flip side. I am not against pornography, but I do think that, especially in the mainstream, is prone to being a very dangerous environment, and a lot of the time audiences aren't fully aware of what they're watching, and a lot of people aren't aware of the extent of what is out there and what is available. All of these slogans were taken from mainstream websites that are watched on a daily basis."
- Mary-Ann Stuart