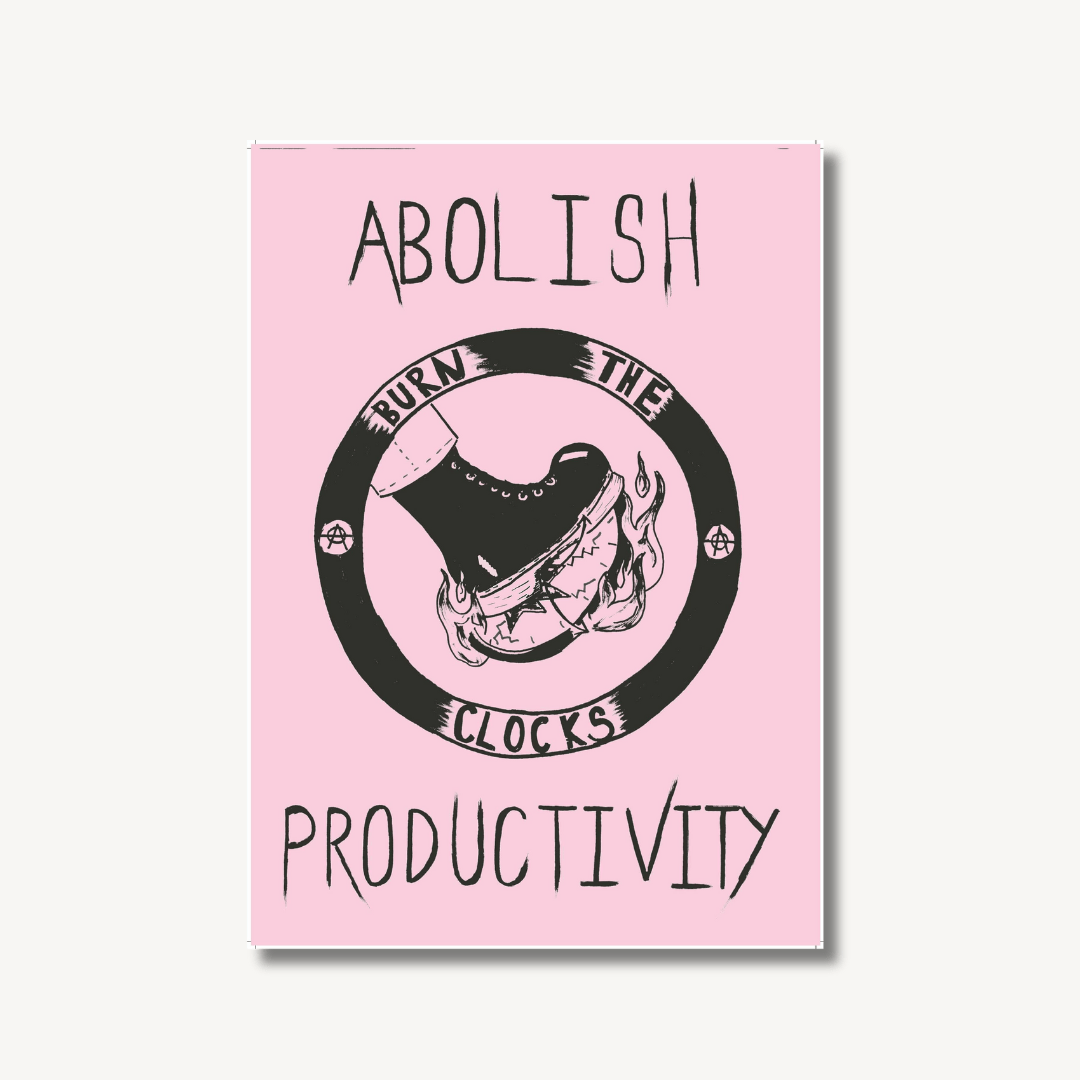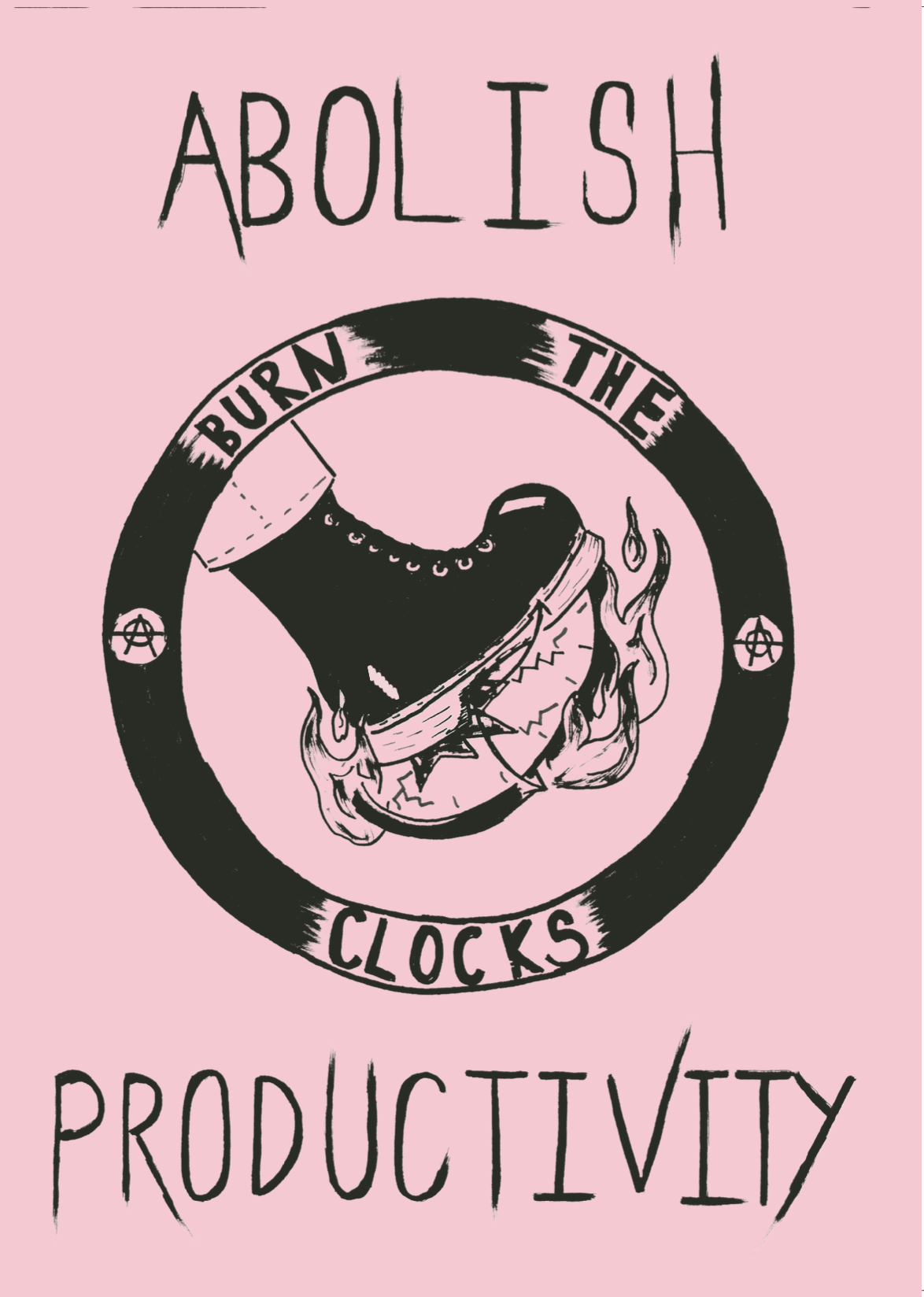 Description
About Tom Abdulhadi-Turner aka TAT
Reclaimed duplicating paper 75gsm and archival ink (pihma brush and micron).
297mm x 420mm
Poster Print on  170gsm Silk Paper
Tom Abdulhadi-Turner aka TAT (he/them) is London based visual artist and self-declared TransexualMenaceTM.
NOTE FROM THE ARTIST
"This poster design is part of a developing agit-prop series centered around existence and vitality outside of the paradigm of human worth as defined by production and conformity. This design is the first in the series and was created as a way to cope with the sudden and rapid increase in demands for "productivity" placed on workers as the lockdowns were lifted. It is also a comment on the artificiality of "time management" as a means to peace of mind."
- Tom Abdulhadi-Turner aka TAT