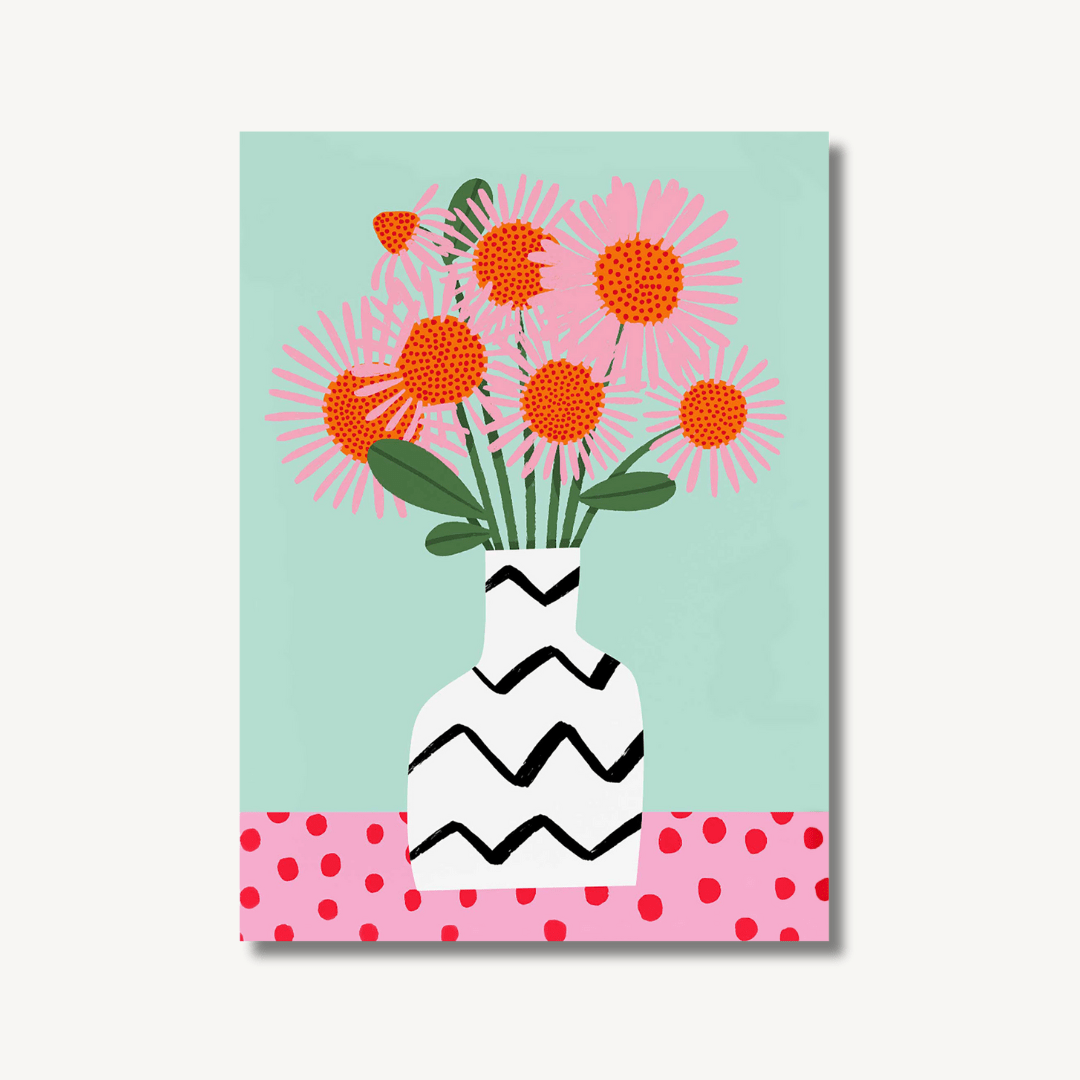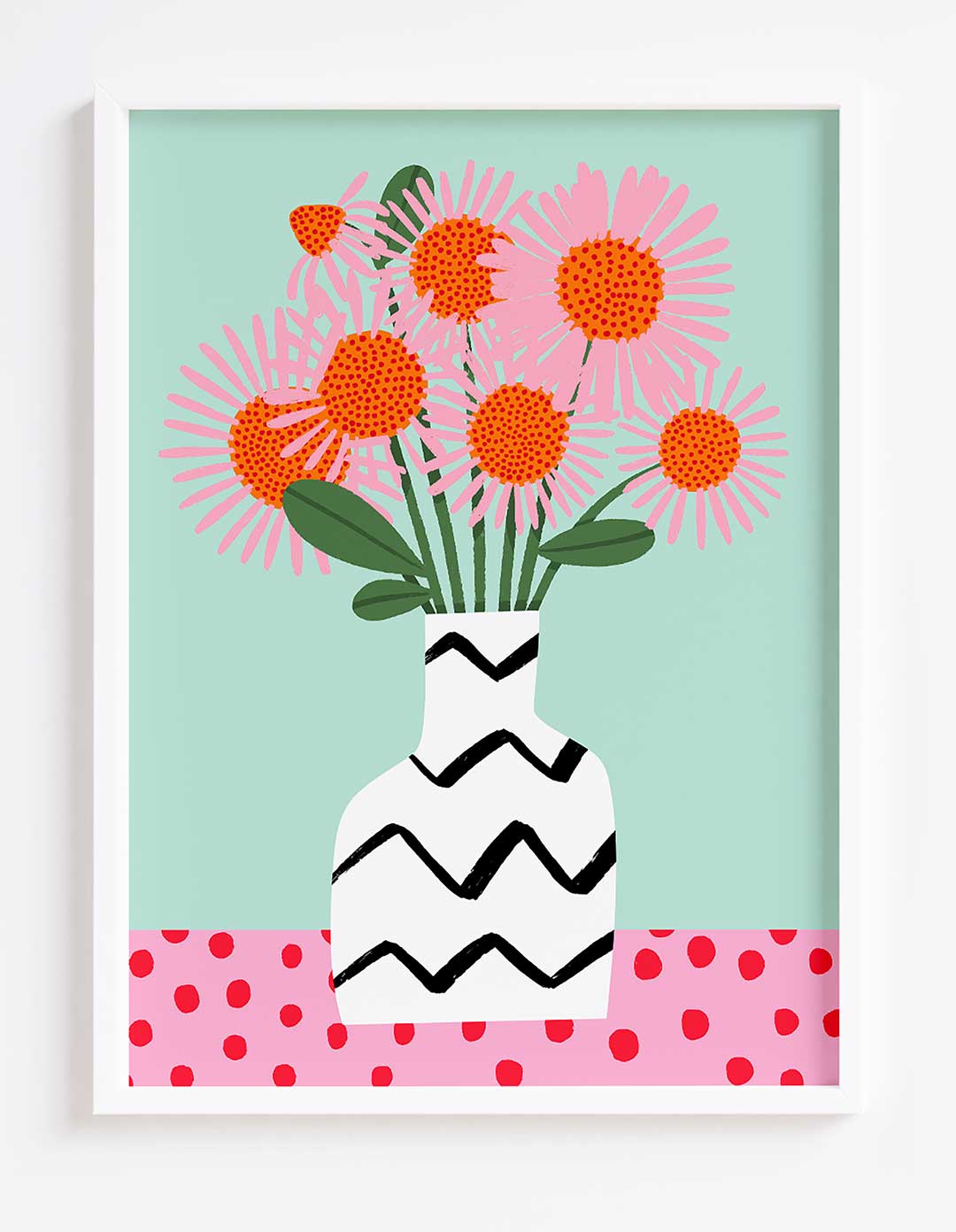 Description
About Tasha Baines
Digital painting printed on Archival Satin Paper.
Multiple sizes available.
Tasha had an artistic flair from a young age, perhaps stemming from her mother's design background. In 2020, focused more on her digital art, she decided she had nothing to lose and began selling her work as home decor art prints as Peachi Prints.
NOTE FROM THE ARTIST
"Within this design I explored combining pattern and colour clashes to create a vivid and happy still life abstract. I love anything spots, and pastel mints and greens clashing with pinks. This design will be sure to add a pop of joy anywhere in the home!"
- Tasha Baines