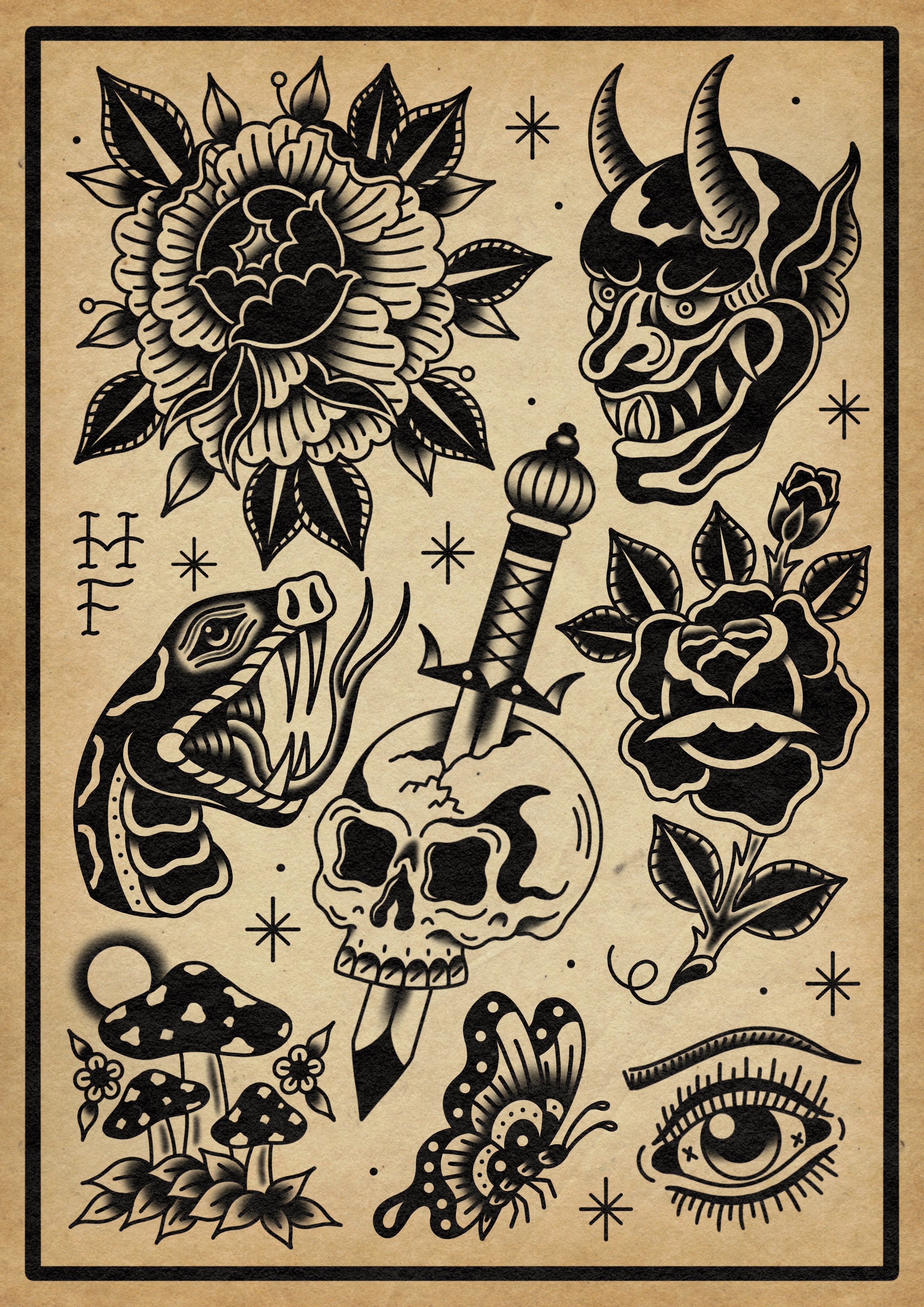 Black Work Traditional Flash #1
Description
About Hermione Finch
Limited Edition Tattoo Illustrations Flash created in Procreate
W 210mm x  H 297mm
Giclée on Illford Cotton Textured
Hermione Finch, also known as 'Hermione Tattoos' is a Tattoo Artist from South West London.
Black Work Traditional Flash #1
NOTE FROM THE ARTIST
"For this series of Blackwork Traditional Prints, I wanted to explore a variety of themes, while still keeping a vintage feel. This set is a limited run of textured background prints. Keeping it old school with some classic designs while also branching out and exploring other traditional themes of Japanese and Circus elements. As the traditional style of tattooing has been around a long time. It can't help but be associated with the past. And yet it remains timeless."
- Hermione Finch