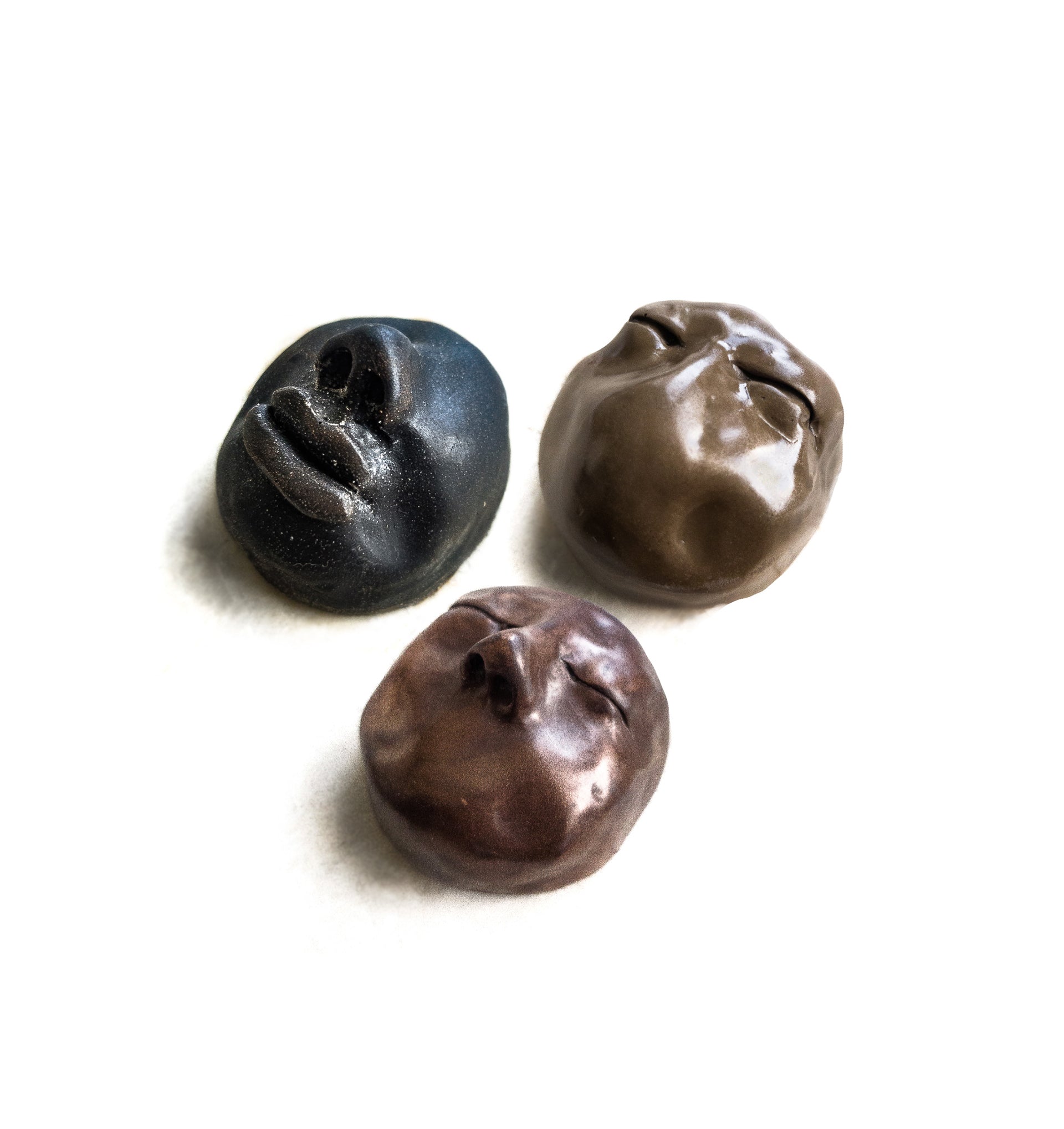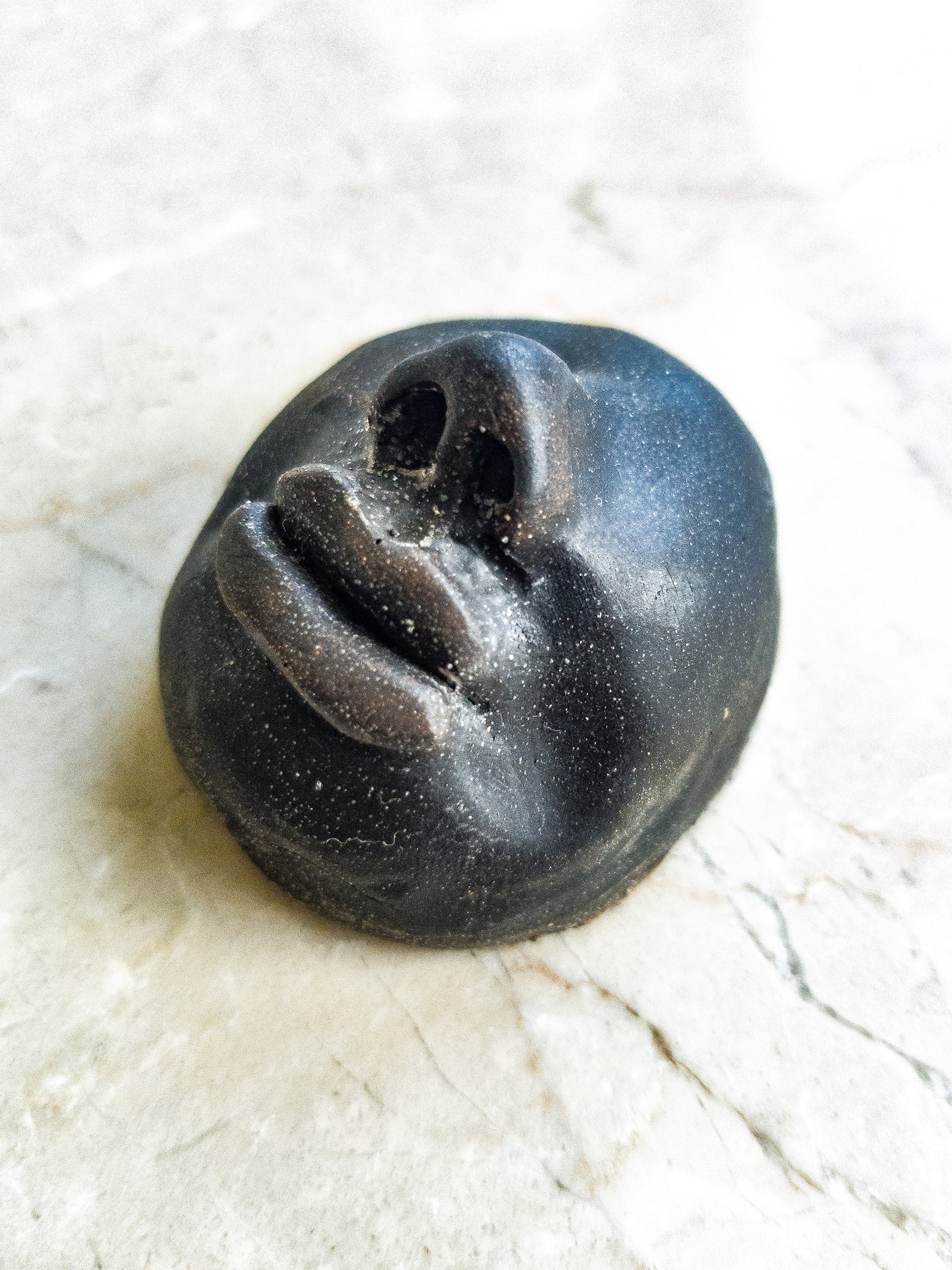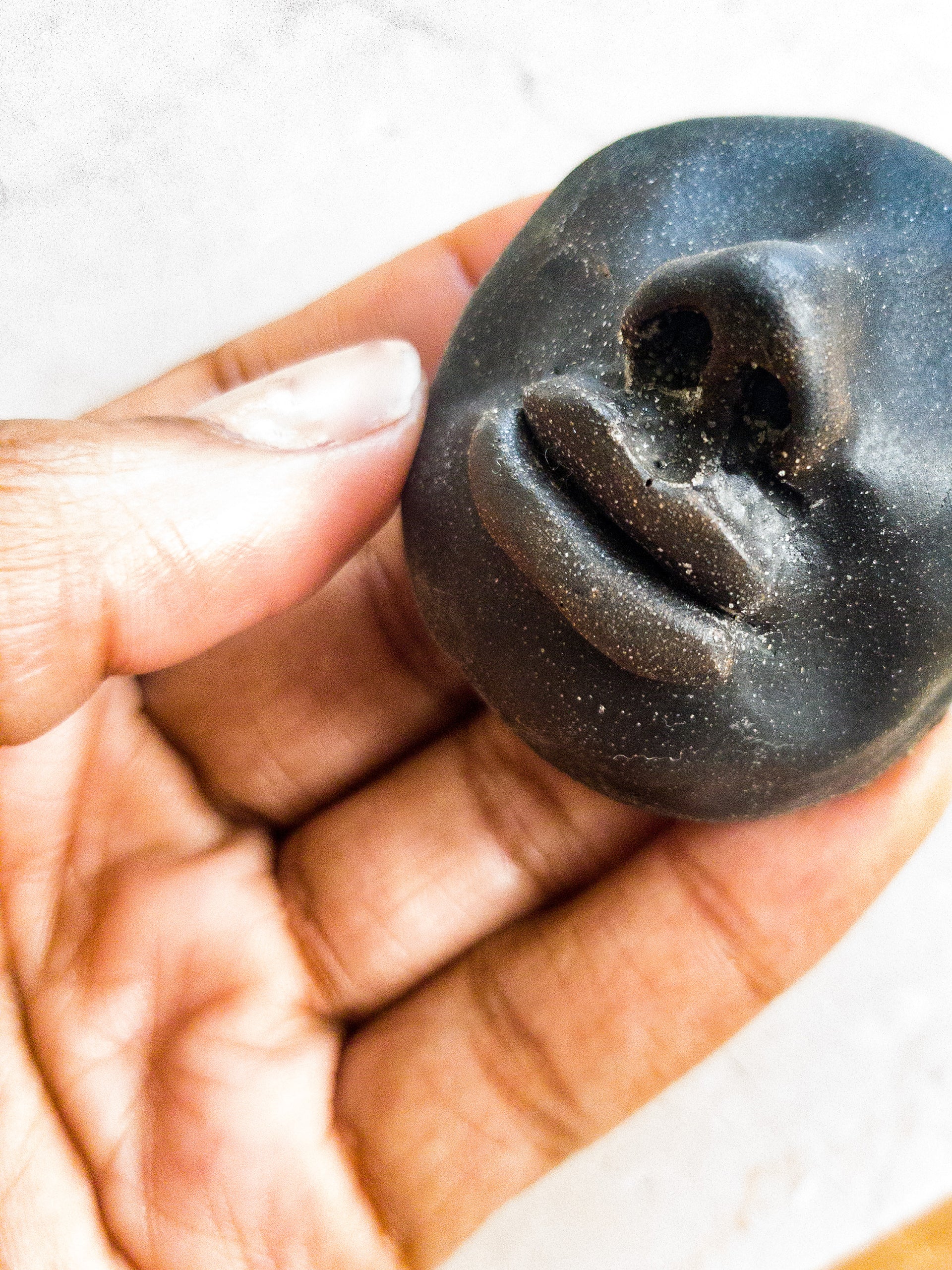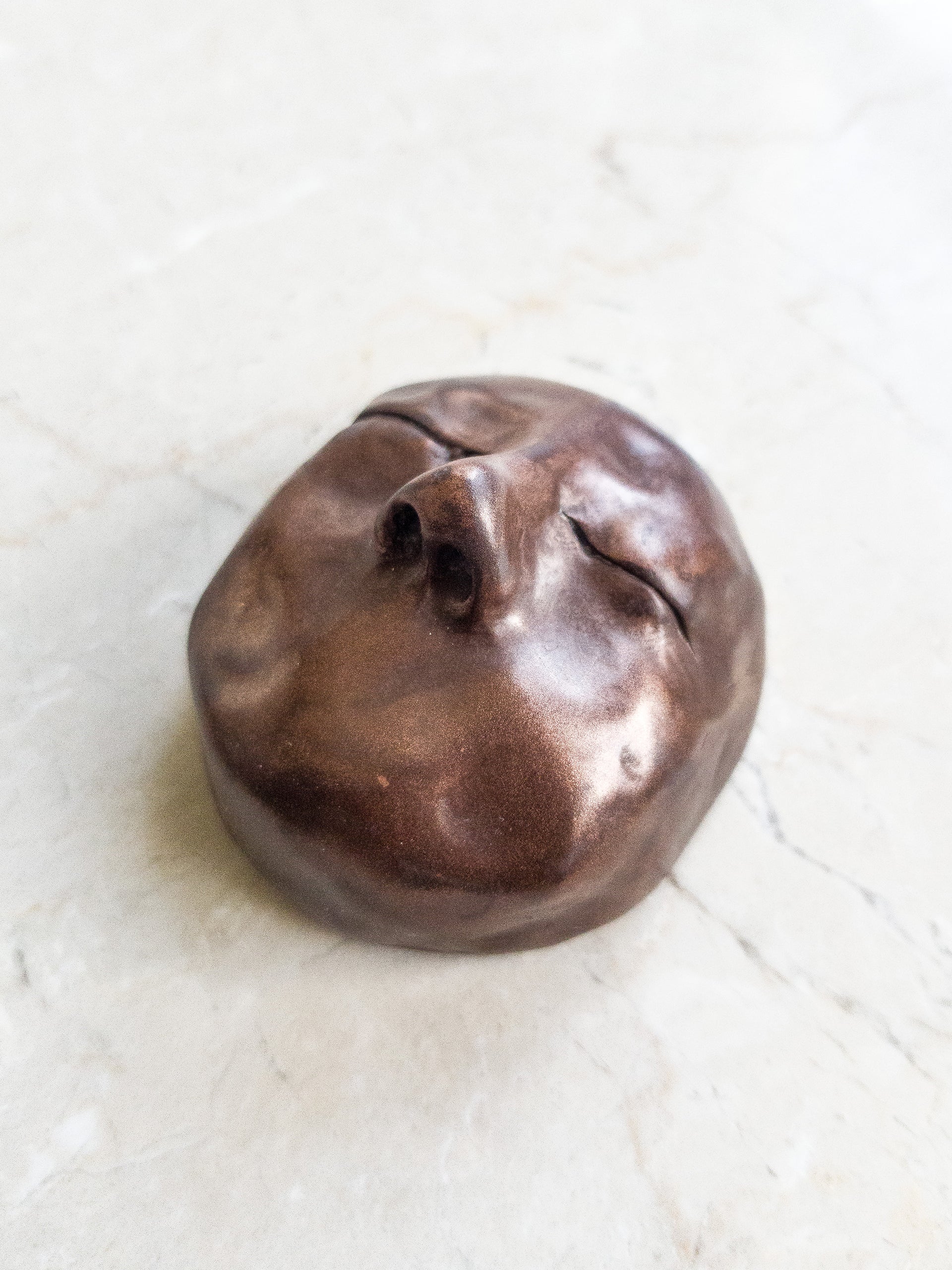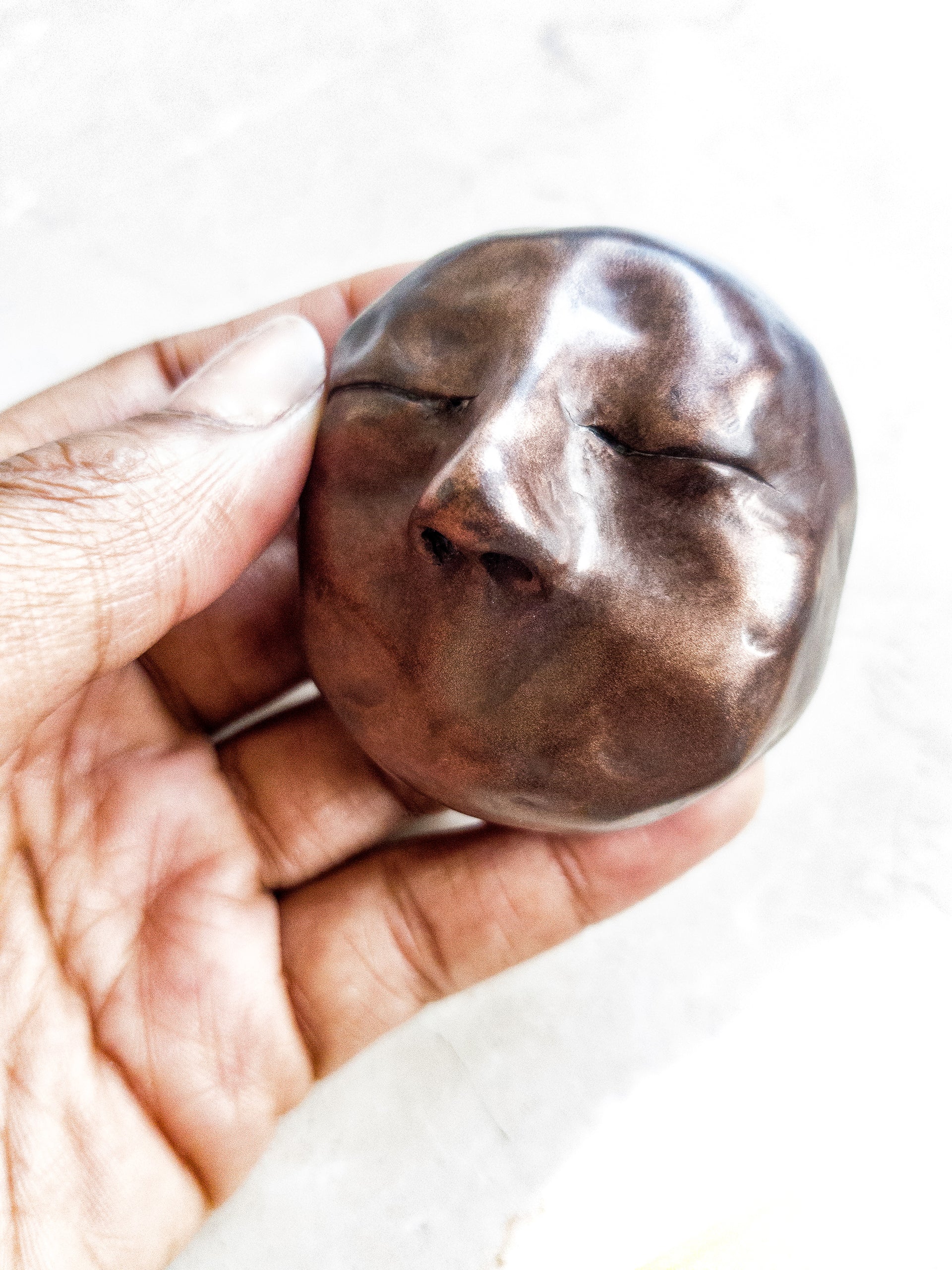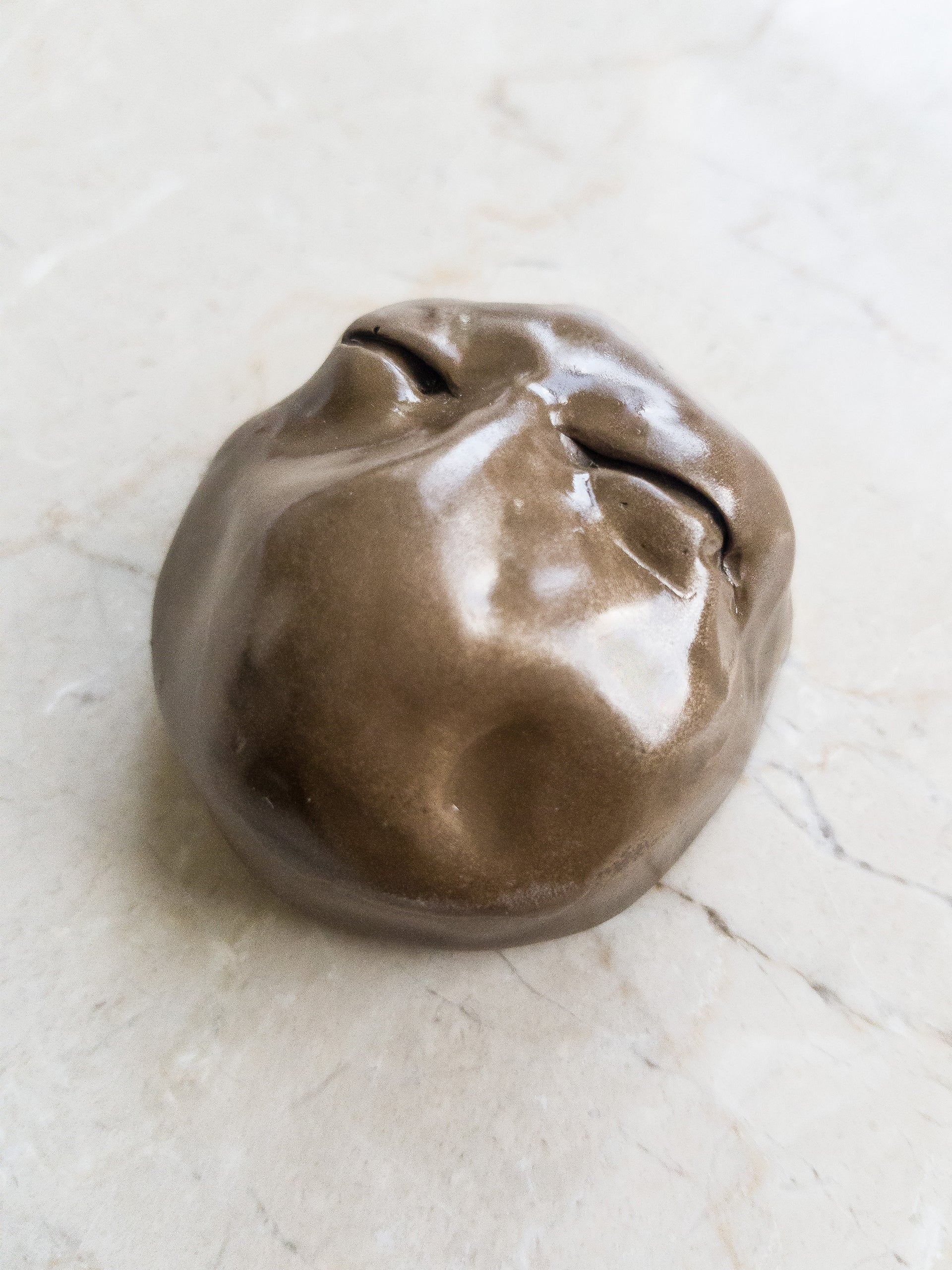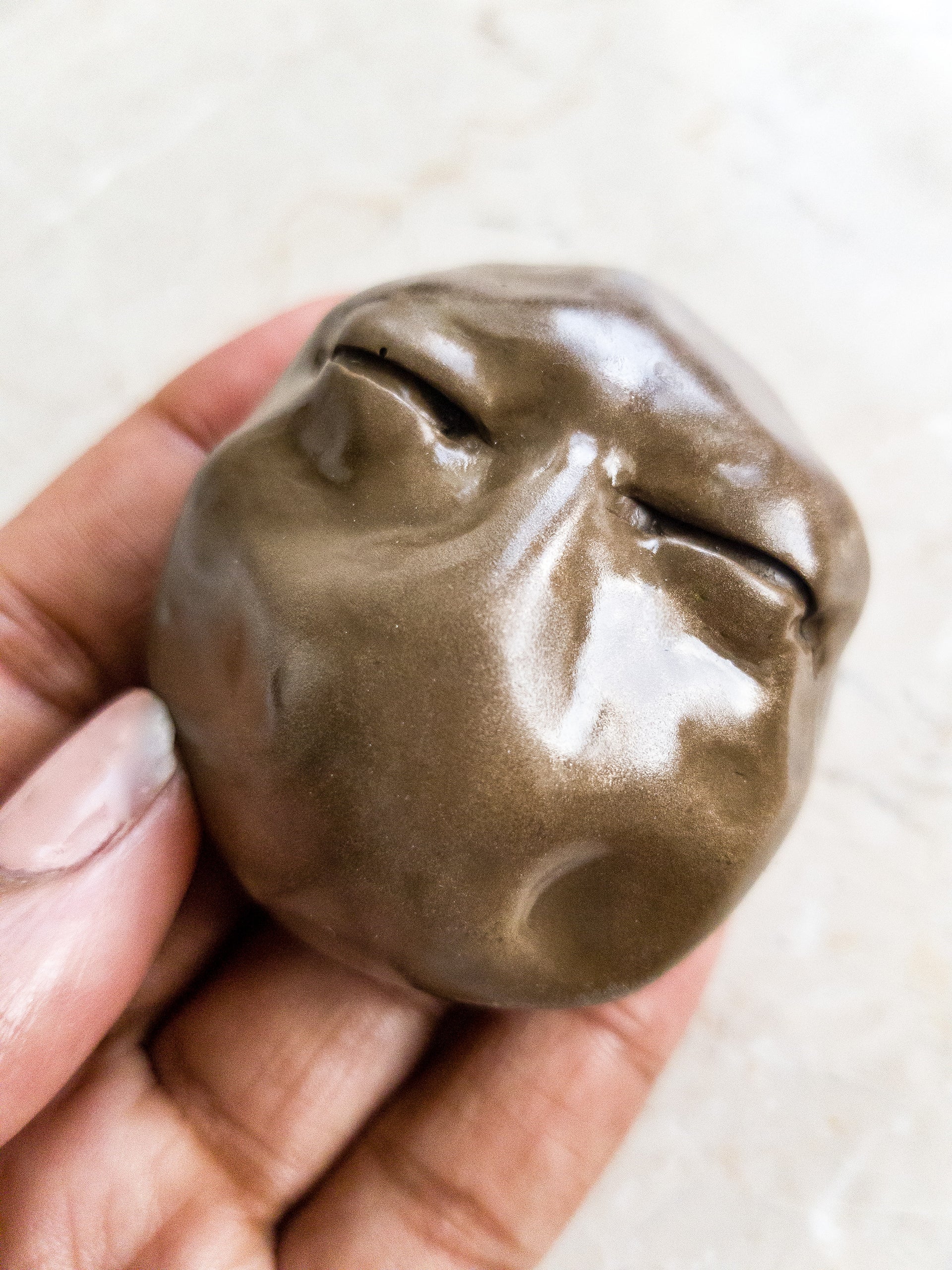 Description
About Lauren-Marie Haywood
Set of 3
Unique resin casts of hand made sculptures, making a gorgeous trio to display in your home.
Each approx. 5cm x 5cm x 4cm
Resin, iron filings, brass filings and copper filings 
Original piece
Lauren-Marie Haywood (she/her) is a multidisciplinary portrait artist, born and raised in East London. While the mediums and materials she uses may vary, Haywood's ability to create incredible pieces that celebrate black women in their beauty, strength, vulnerability, and struggles, shines through each artwork.
NOTE FROM THE ARTIST
"These little cuties were casting experiments for a larger project that challenged the definition of blackness. What makes a person 'Black'? Are defining elements of blackness limited to complexion? To a shared set of experiences? How do fixed perceptions of race limit us in our interaction of others, and even in our understanding of ourselves?"
- Lauren-Marie Haywood