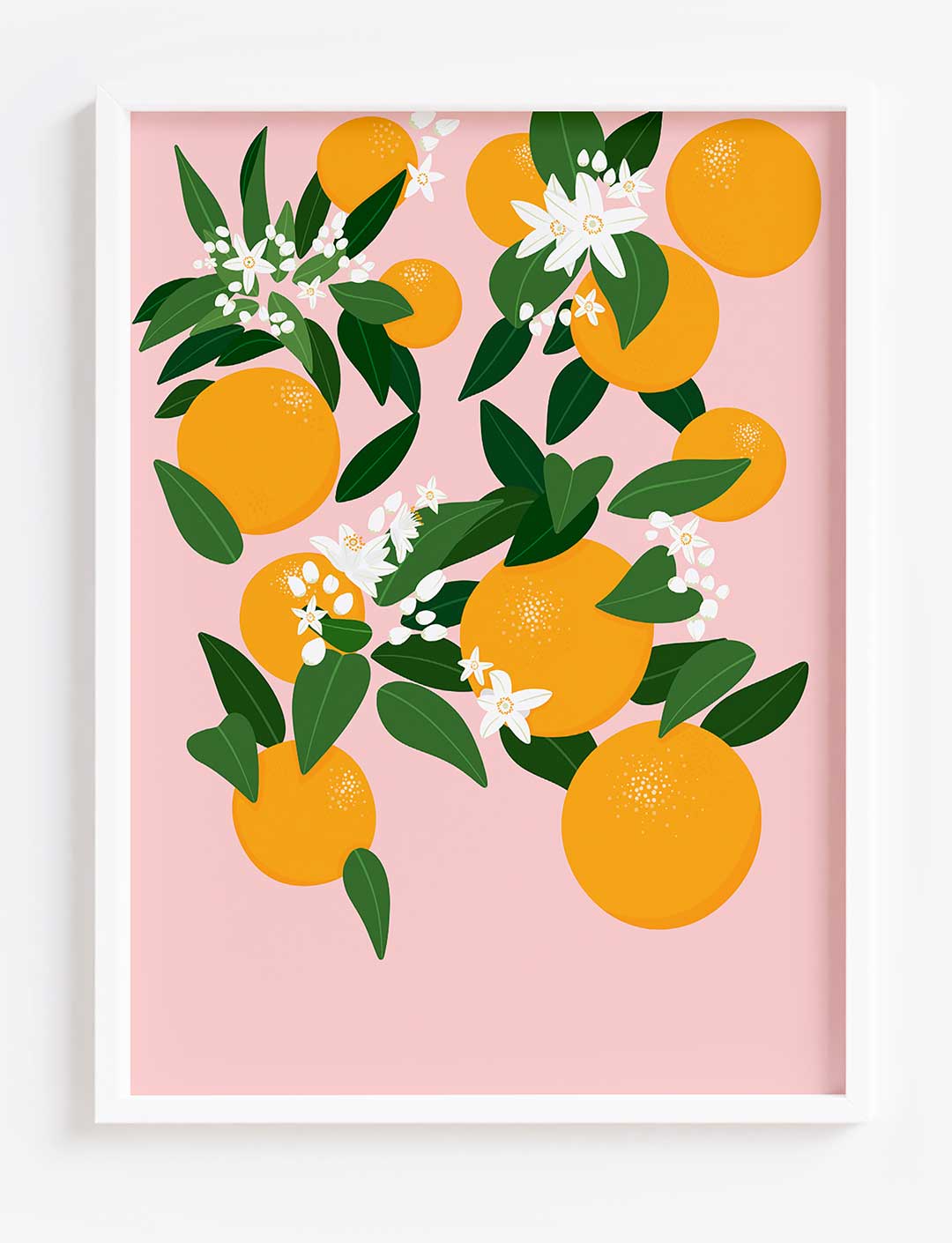 Description
About Tasha Baines
Digital painting printed on Archival Satin Paper.
Multiple sizes available.
Tasha had an artistic flair from a young age, perhaps stemming from her mother's design background. In 2020, focused more on her digital art, she decided she had nothing to lose and began selling her work as home decor art prints as Peachi Prints.
NOTE FROM THE ARTIST
"I wanted to create a bright, fruity fresh design that would work anywhere in the home, from the bathroom to the kitchen. I kept the oranges and botanicals almost floating as if suspended in a falling motion against a light pink background."
- Tasha Baines