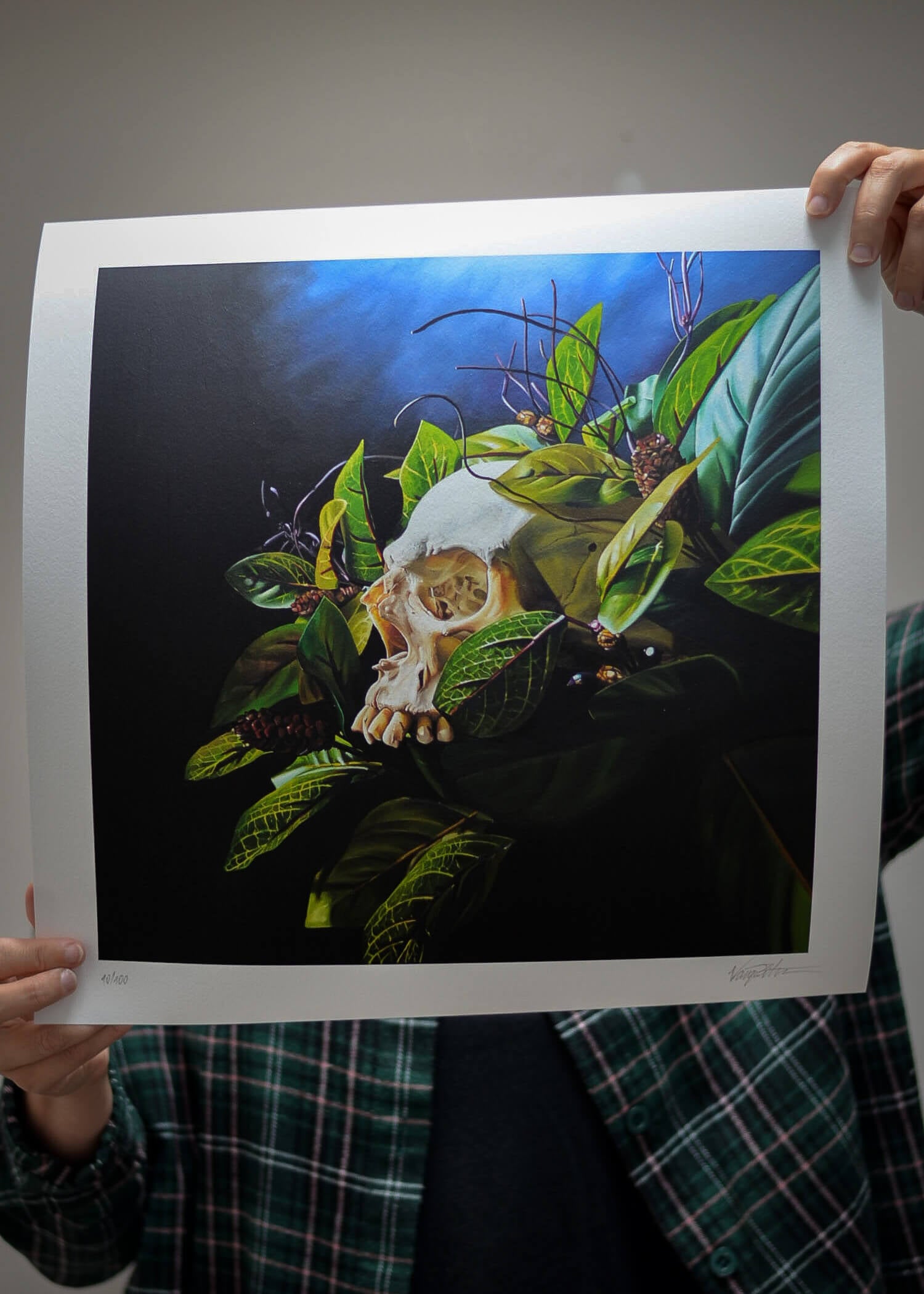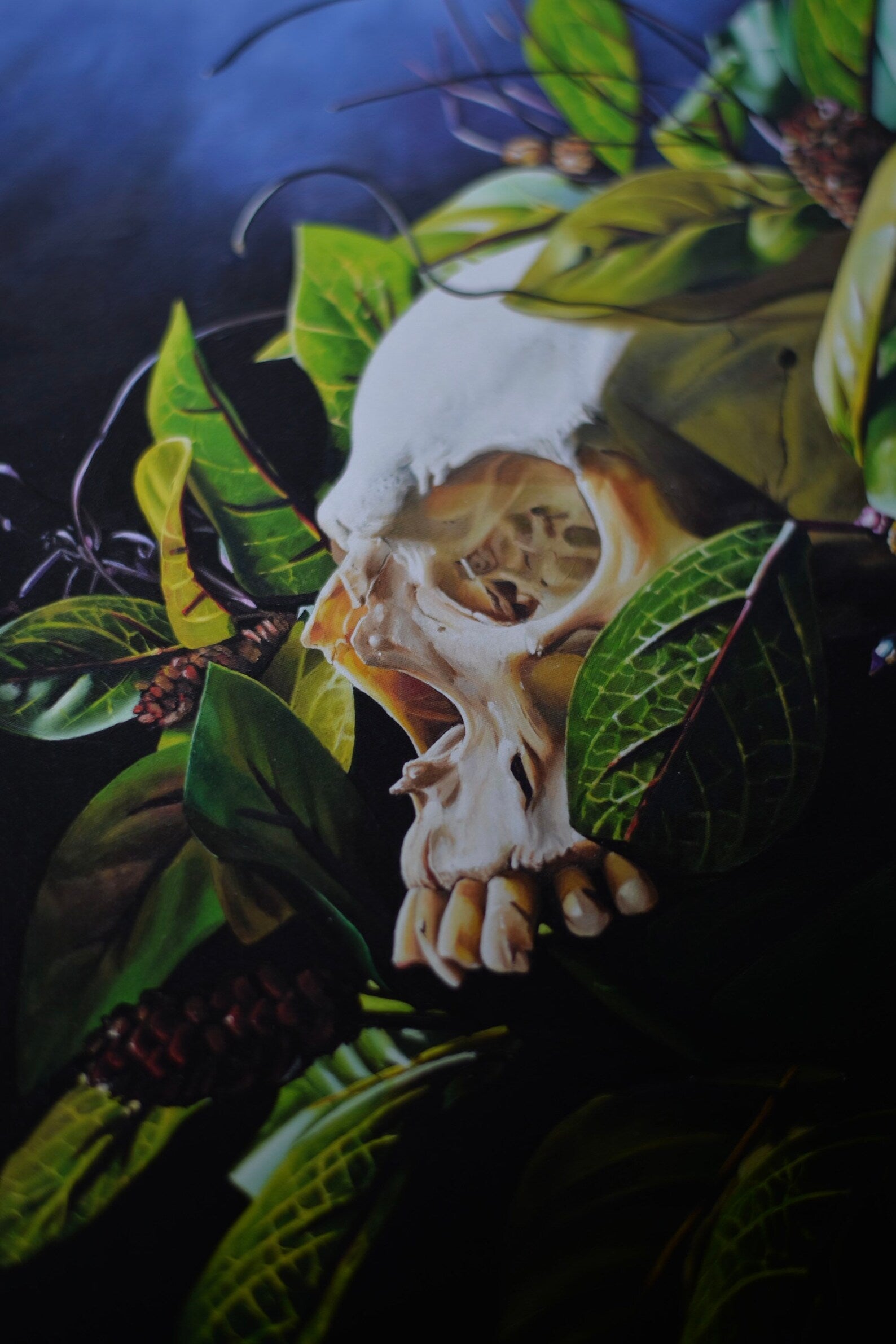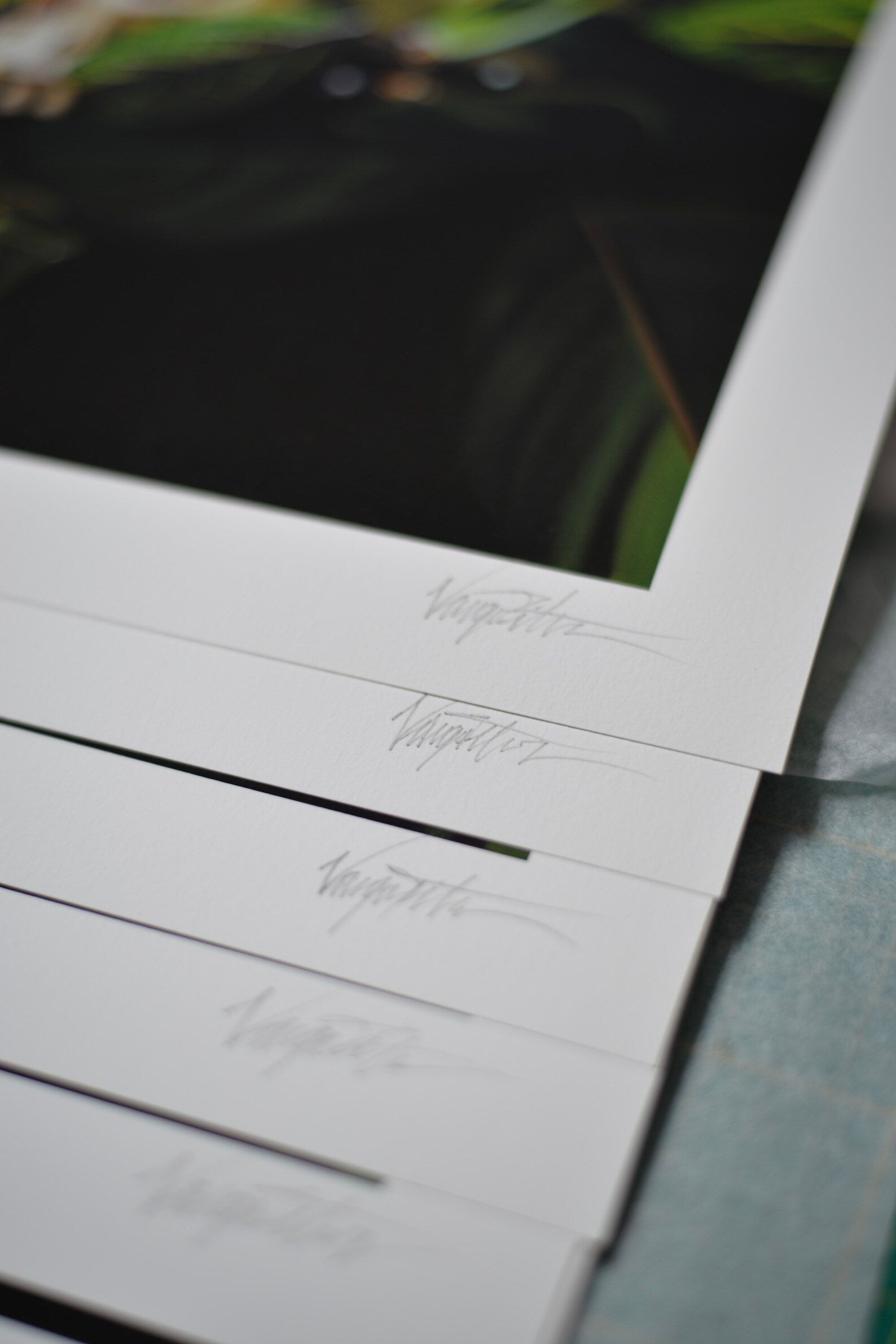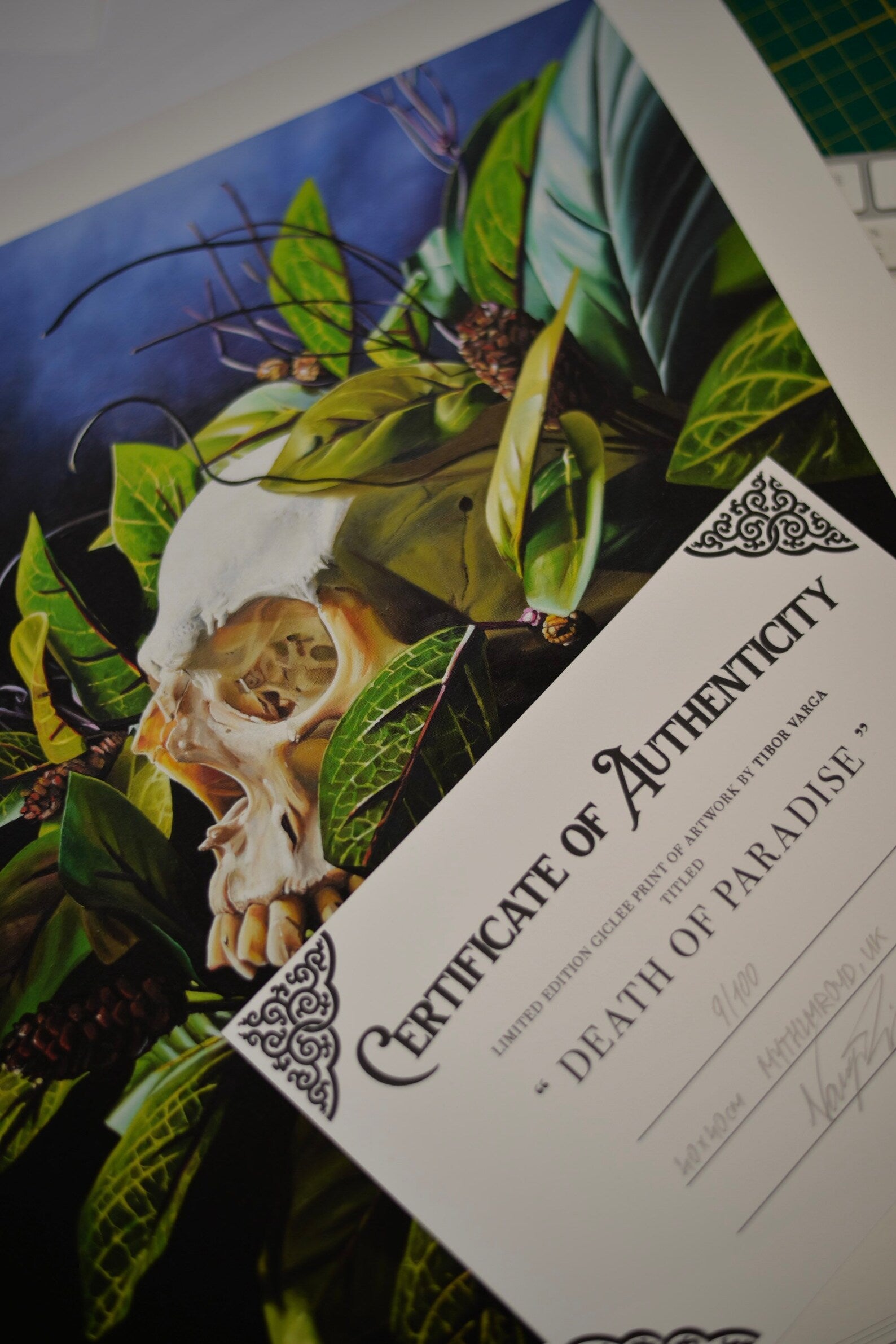 Description
About Tibor Varga
Limited Edition Print of Photorealistic Oil Painting on Canvas
W 40cm x  H 40cm
Giclée print
Limited Edition run of 100
Tibor Varga is a Hungarian artist, based in the UK for over 14 years. Beginning as a graffiti artist 28 years ago, over time, he has honed his skills and expanded his artistic repertoire, transitioning from graffiti to screen printing. Currently, Varga has embraced the profession of a tattoo artist, showcasing his artistic prowess in this medium.
NOTE FROM THE ARTIST
"I started to experiment with oil painting at the end of lockdown, around two years ago. With this painting I wanted to try out my skills on a larger surface and also painting a variety of textures. The original is 80x80cm on stretched canvas. I reach back to tattooing for my inspiration and using themes and references from the culture that means a lot to me. I want the viewer to experience the unusual balance of a dead skull and the living nature around it."
- Tibor Varga