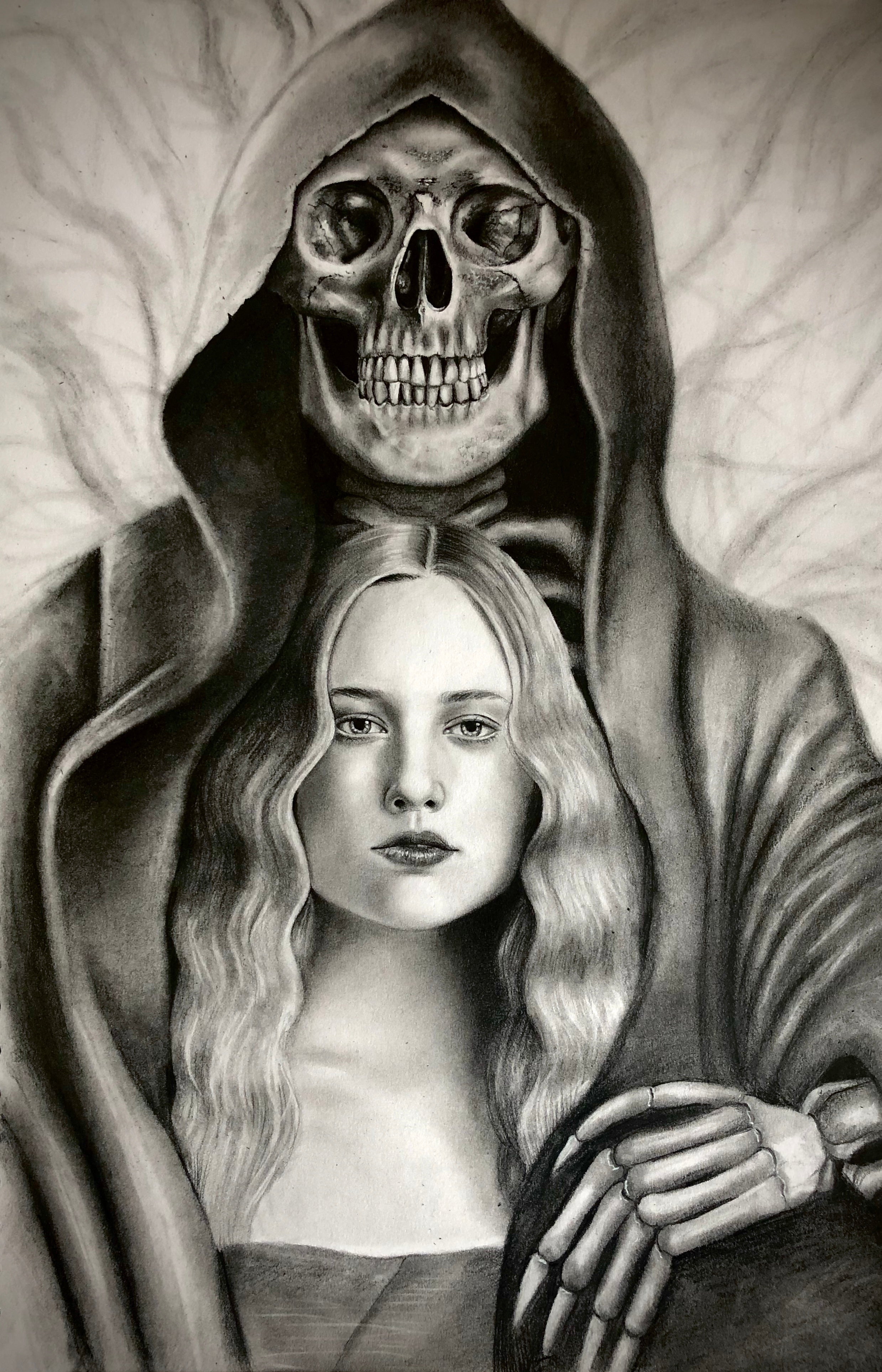 Description
About Charlotte Witts
Limited Edition print of Original Graphite on Paper
29.7cm x 42cm
Giclée Print on Hahnemüle German Etching Paper
Edition of 15
Witts's chosen mediums contrast between the tradition of oil painting and the contradicting modern approach of digital painting. After studying Vanitas and the Baroque period, you can see the macabre influence that runs through the dark and sinister subject matter she chooses and the stories she skilfully portrays within her work.
NOTE FROM THE ARTIST
"For this drawing, I wanted to portray the infamous grim reaper in an ambiguous, somewhat positive light. For many, the grim reaper has connotations of being evil and sinister. However, in some beliefs, the reaper is only a psychopomp - a spirit whose responsibility is to guide the deceased to the afterlife, without having any control over how or when the victim dies. I, therefore, portrayed the reaper as being almost protecting and empathetic of the woman in the drawing, emphasised by the skeleton's hand on her shoulder. I also sketched the reapers cloak as enveloping the woman to not only convey this protection but to also symbolise the woman's transitioning from Earth to the 'afterlife'."
- Charlotte Witts