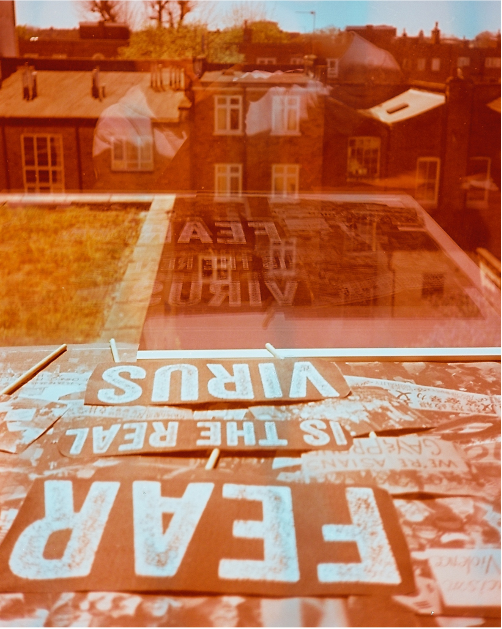 Description
About Jamie Chi
Limited Edition film photography print. 
W 50 cm x  H 40 cm 
Photographic Print on Fujifilm Quality Dry Photo Paper

Edition of 30 prints.
Jamie Chi (she/they) is an independent Filmmaker and Photographer, using their work to advocate for LGBTQ+ rights.
NOTE FROM THE ARTIST
"This collage is part of the animation for the documentary 安全距離 (Safe Distance), which compares the HIV pandemic in the 1980s to the COVID-19 pandemic. We would like to remind people of the history of ostracization and discrimination against the queer community. We hope to ignite passion and enthusiasm in people to be part of something that contributes to solidarity and humanity."
- Jamie Chi