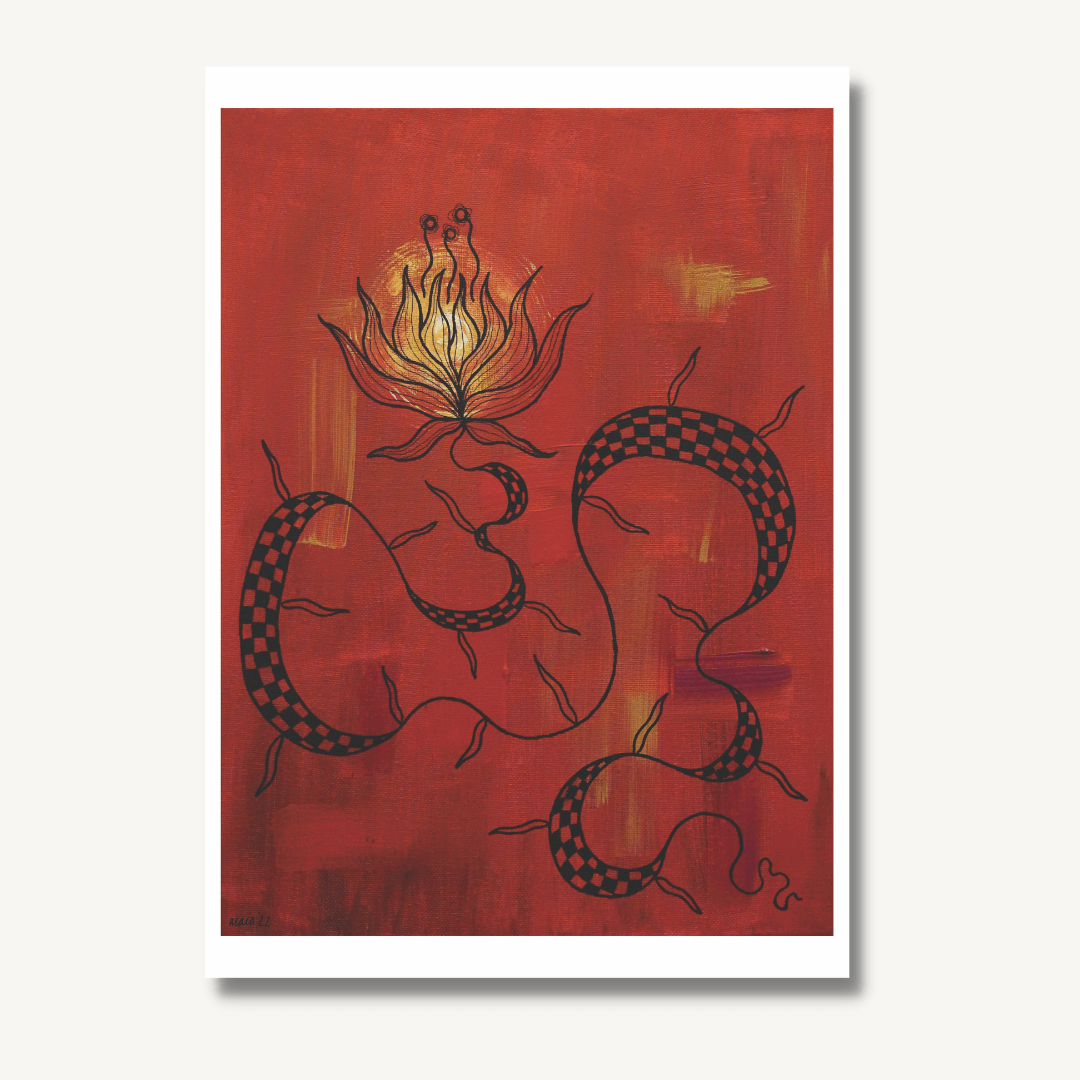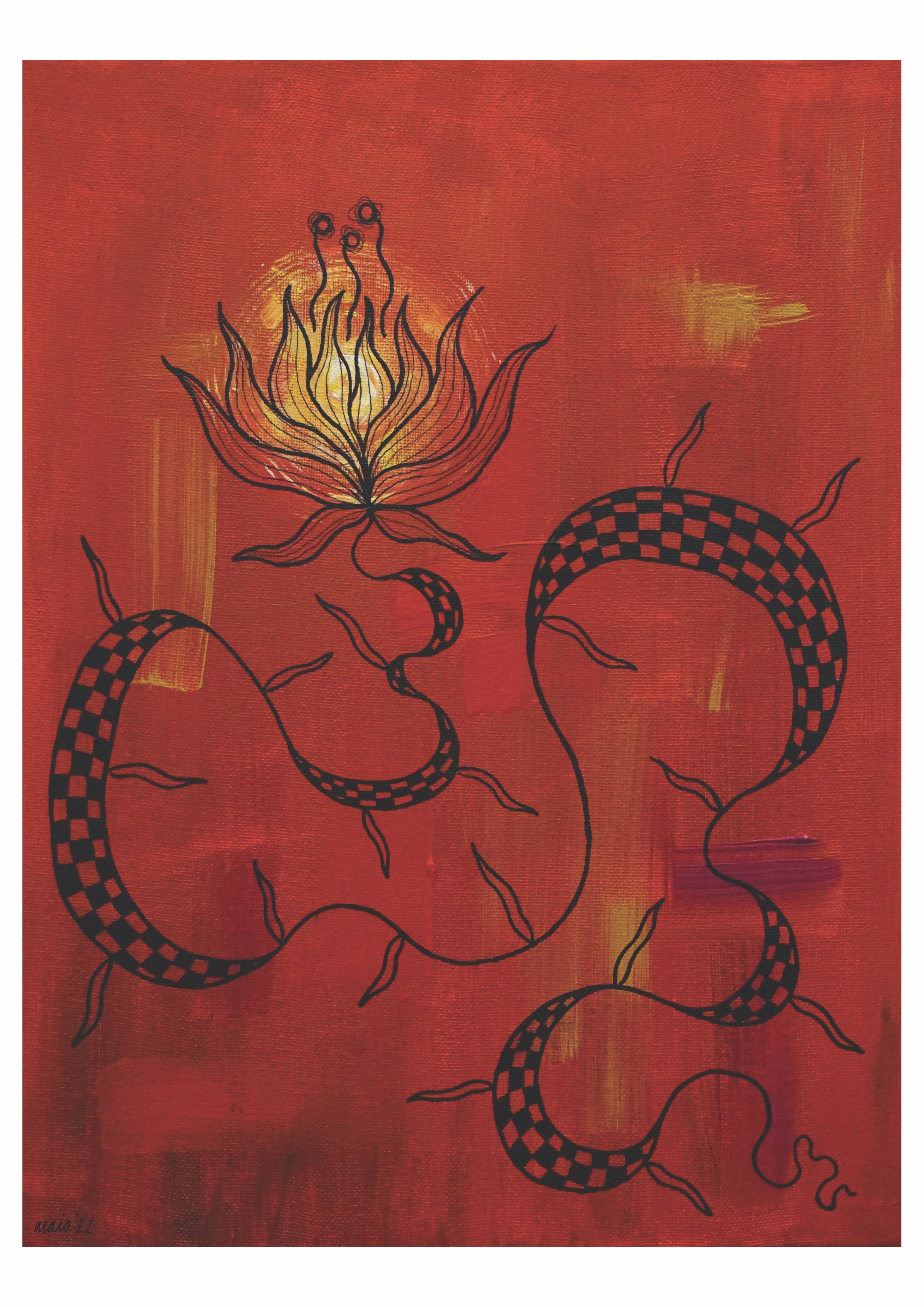 Description
About Maia Baniel
Limited Edition Print of Acrylic Paint and Posca on Canvas

W 297mm x  H 420mm
Giclée print on Hahnemühle German Etching paper

Maia Baniel, a Manchester-based artist, spent her formative years in the city she still calls home. Influenced greatly by her mother, who was also an artist, Maia credits her passion for art to her upbringing. After completing her studies in fine art at Edinburgh University, where she achieved first-class honors in 2018, she found herself captivated by the world of tattooing. Intrigued by the craft, she embarked on a career in tattoo artistry, channeling her artistic talents into this expressive medium.
NOTE FROM THE ARTIST
"A flower drawn freely onto a colourful red background. The image ties together the two natures of my work- the art I create for tattooing, and the art I create for paper. The colourful background is rooted in colour and mark making and layers, not applicable to tattooing, while the flower is graphic and linear, mirroring the way I create tattoos. The flower has been drawn on with no sketch to fit the canvas the way I would draw the same design on a person to fit them perfectly whilst being unique to them - but there is a juxtaposition in the limitation of the square canvas, as opposed to the canvas of the body, which allows the design to be guided by and contorted with the body."
- Maia Baniel