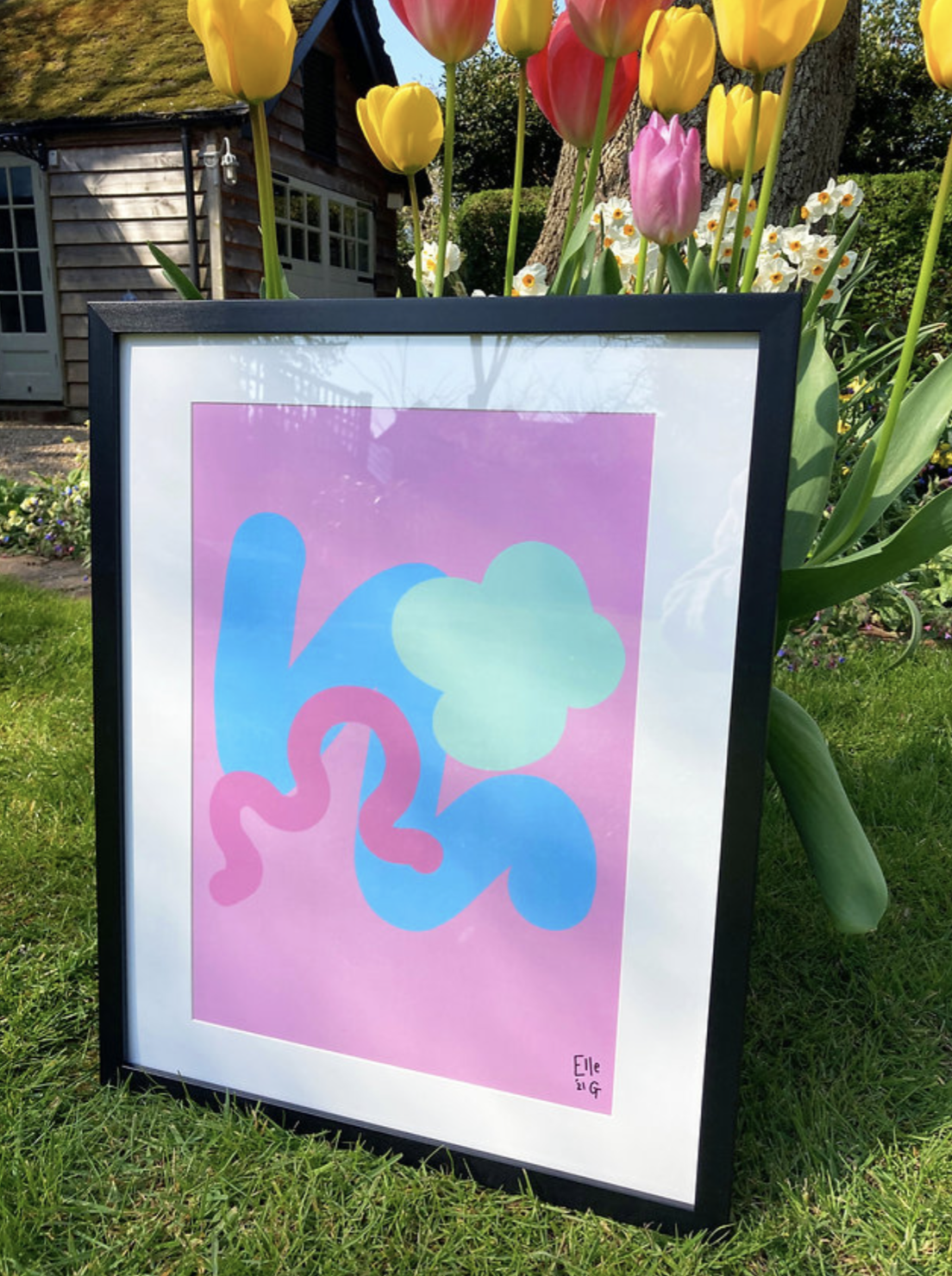 Description
About Elle Guest
Digital artwork of pastel coloured abstract forms.
W 29.7cm x H 42cm
Satin Finish Giclée Print

Elle studied Fine Art at Bath School of Art and Design and since graduating, began building her career as an artist. Guest creates acrylic abstract contemporary paintings, as well as digital designs which are made into prints.
NOTE FROM THE ARTIST
"My designs are inspired by the human body, abstracting forms from different areas of the body. Everyone is different so this provides me with endless unique forms. I look for soft curves as I want my designs to be gentle to look at and almost soothing. The colour palette continues to further this by using mostly pastel shades."
- Elle Guest