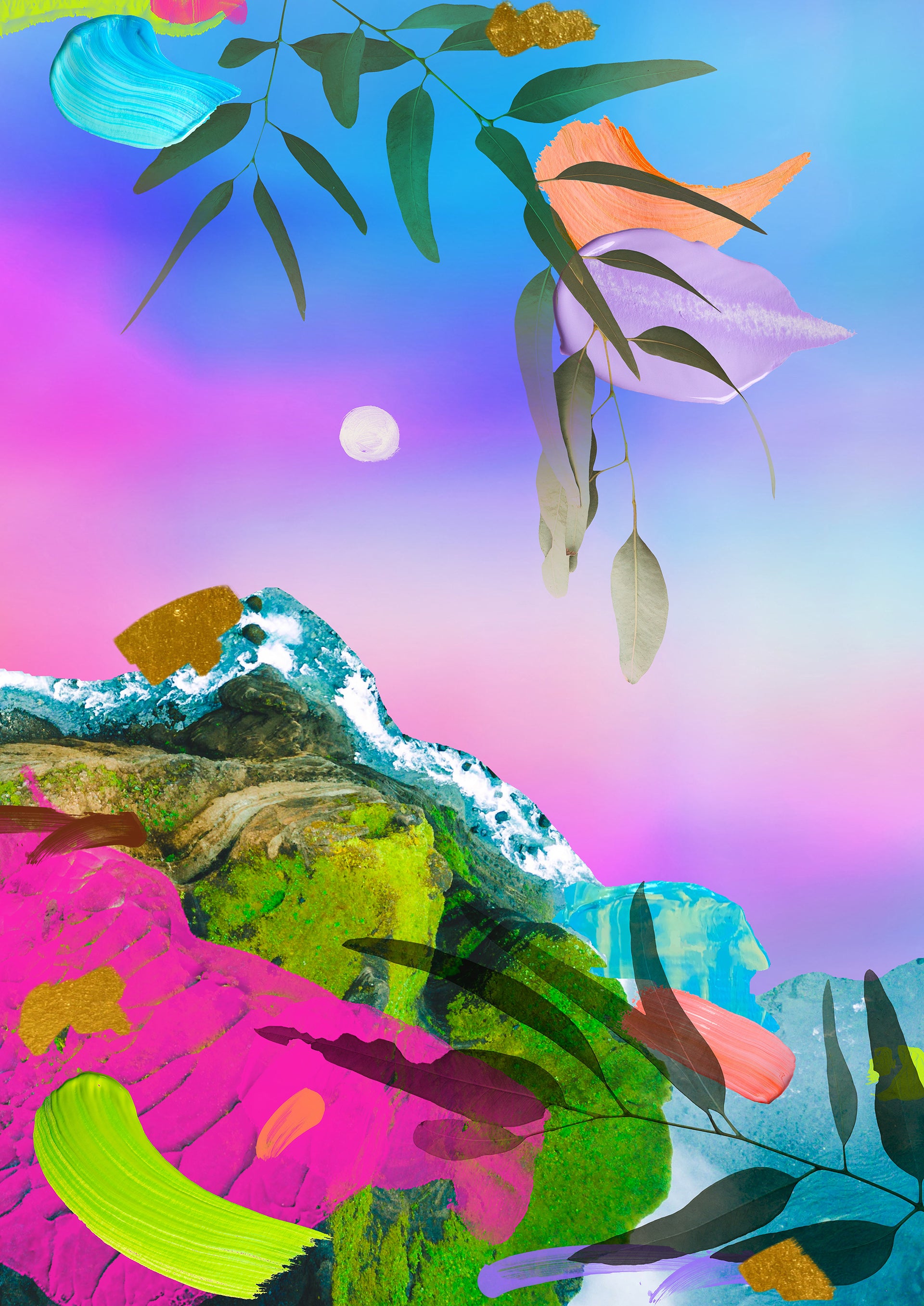 Description
About Sara Hoque
Limited edition mixed media collage print.
W 29.7cm x H 42cm
Giclée Print on Hahnemühle Hemp Paper, Finished with Gold Leaf
Sara Hoque was born in North Yorkshire in 1991, to a Norwegian mother and British/Bengali father. As a child, Hoque had a multi-cultural nomadic upbringing which is reflected in her current work and habitat.
NOTE FROM THE ARTIST
"A collage aiming to capture the natural beauty and wonder which we experience in nature. As a young child we experience these moments frequently; a privilege we often outgrow. I enjoy blurring the lines between reality and dreams by mixing familiar imagery with vivid colours and unbounded forms."
- Sara Hoque