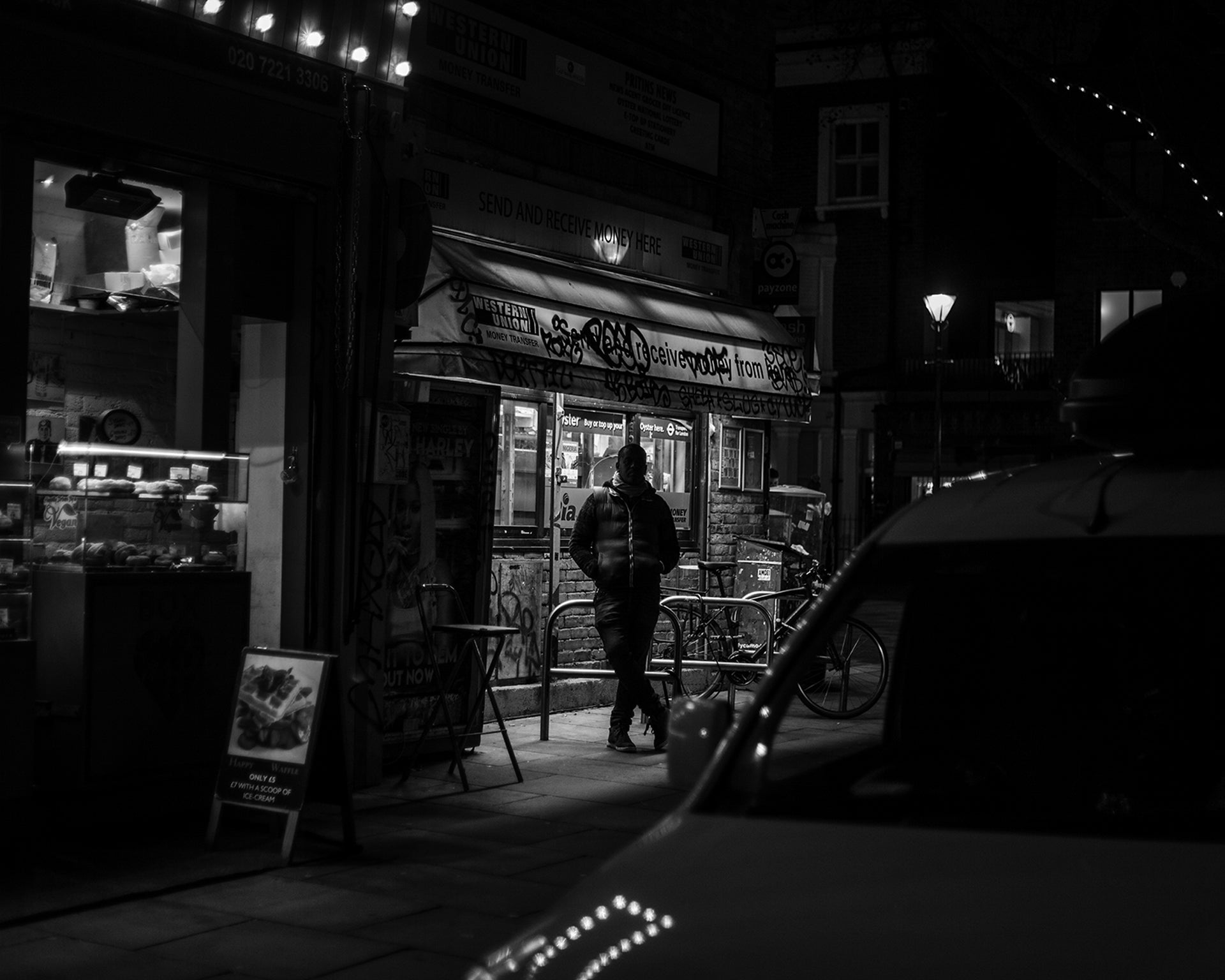 Description
About Yasmin Centeno
Black and White Photograph
30.48cm x 25.4cm
Photographic Print on Hahnemüle Fine Art Pearl Paper
Original Piece - only one print made
Yasmin Centeno is a self-taught, London based freelance photographer, focusing on portraits, fashion and street photography. Originally from Malaysia, Centeno moved to Portsmouth as a child.
NOTE FROM THE ARTIST
"I can see this person smiling at me through my viewfinder, but I can't see this from the photo. It is a story I like to tell people, 'cause he knew he was being observed, and if I saw him again, I know I would probably recognise him. But as the audience, you will probably not recognise the subject even if he was stood next to you looking at this photograph."
- Yasmin Centeno