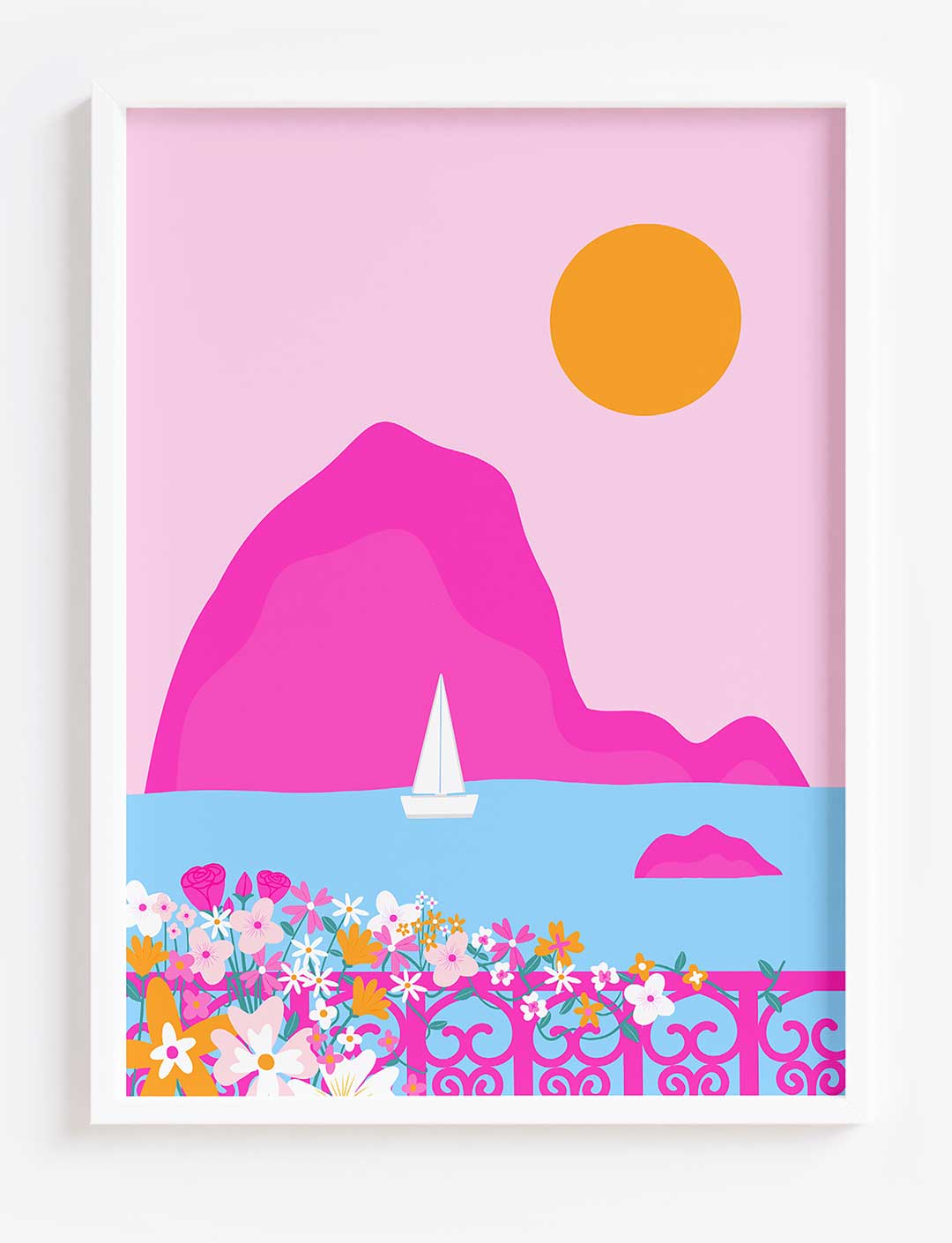 Description
About Tasha Baines
Digital painting printed on Archival Satin Paper.
Multiple sizes available.
Tasha had an artistic flair from a young age, perhaps stemming from her mother's design background. In 2020, focused more on her digital art, she decided she had nothing to lose and began selling her work as home decor art prints as Peachi Prints.
NOTE FROM THE ARTIST
"A dreamy escape into a pink paradise. I wanted this design to have a serene and still feeling when you look at it, as if you were swept away onto this balcony feeling the heat of the giant sun. My wanderlust for exploring new places and seeing new views definitely contributed to this piece. If I could tell you where it was, I would! I used a block colour style to keep the design simplistic but bold with use of colours."
- Tasha Baines