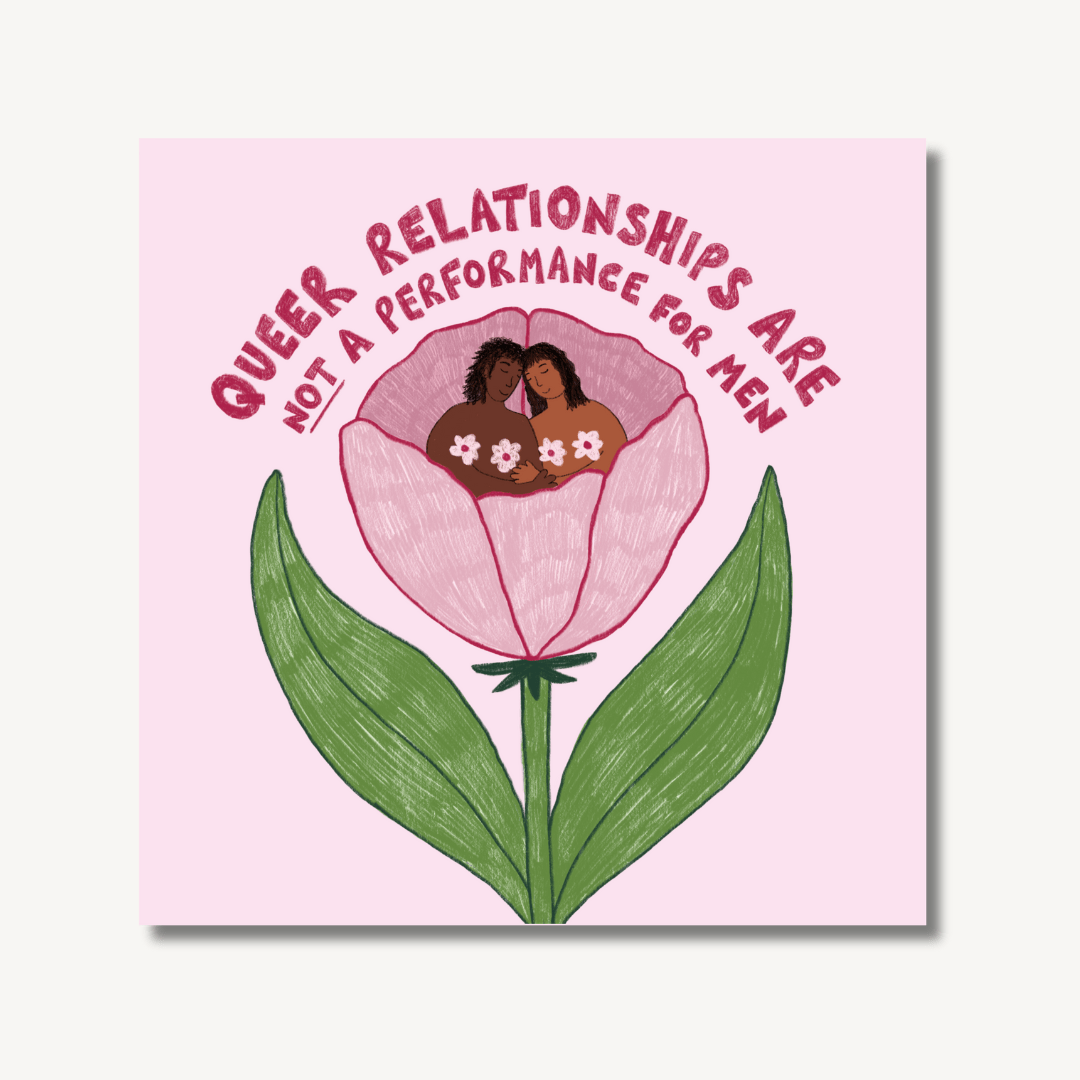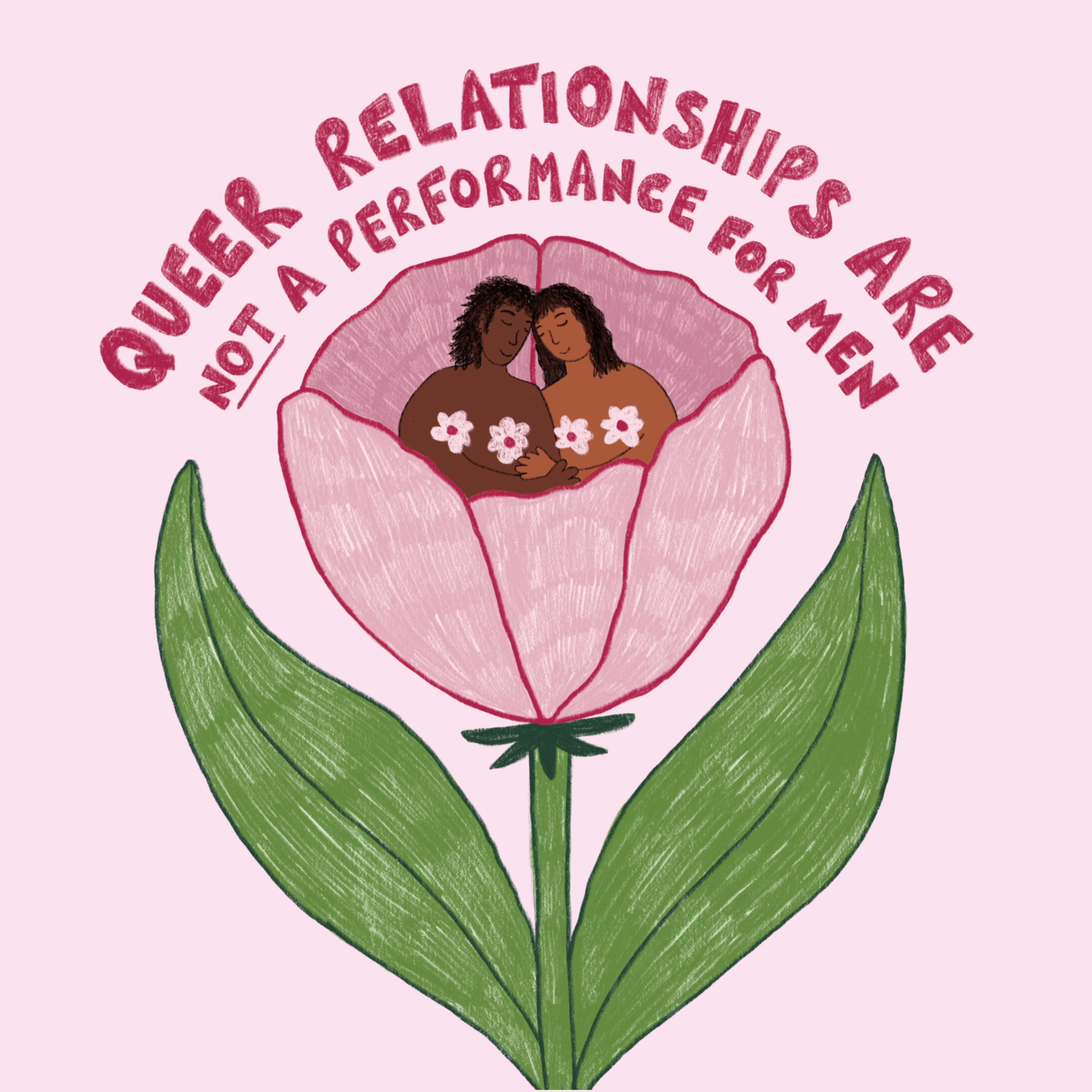 Queer relationships are not a performance
Description
About Sophie Kathleen
Digital drawing celebrating queer relationships and created in protest of public sexual harassment by men, by Sophie Kathleen.
21cm by 21cm
Marrutt matte print paper

Sophie Kathleen (they/she) is a Surrey based artist, who work uses positive affirmations and bold statement with the aim of creating pieces that encourage people to be kind to themselves and others.
Queer relationships are not a performance
NOTE FROM THE ARTIST
"Queer relationships are not a performance is a piece that was originally created for 'Our Streets Now' - a campaign to end PSH (public sexual harassment) in the UK. Those in queer relationships are increasingly the target of PSH because of their sexual orientation and/or gender identity. This is especially worse for women and femme presenting individuals in WLW relationships and creates a culture of entitlement from men which allows them to believe they deserve a performance of sexuality from these individuals. With this illustration I wanted to depict a safe, comfortable space for the two femme presenting people I was drawing, something I wish I could create in reality for all queer people who experience homophobia or fetishisation of their sexuality and relationships."
- Sophie Kathleen