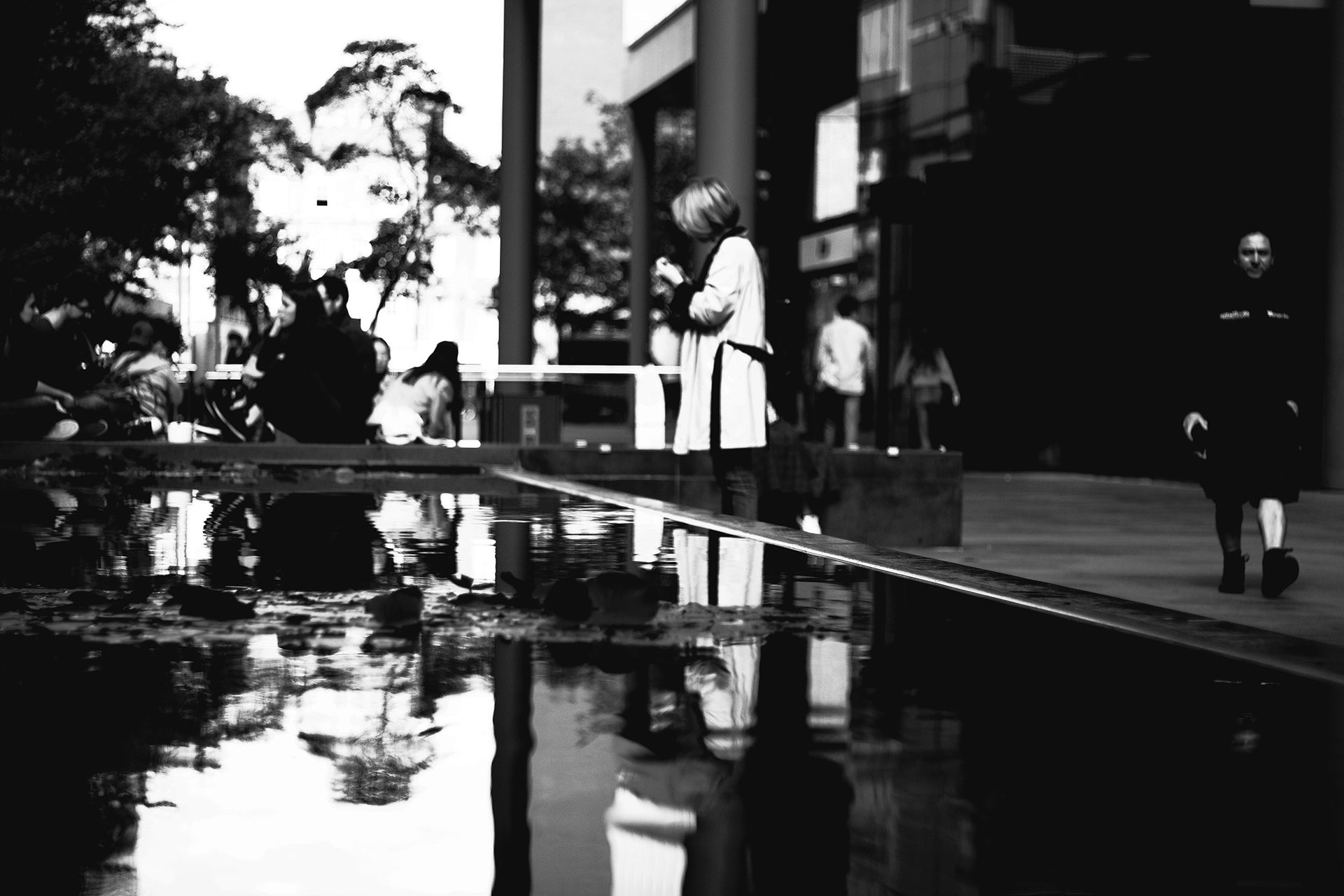 Description
About Yasmin Centeno
Black and White Photograph
30.48cm x 20.32cm
Photographic Print on Hahnemüle Fine Art Pearl Paper
Original Piece - only one print made
Yasmin Centeno is a self-taught, London based freelance photographer, focusing on portraits, fashion and street photography. Originally from Malaysia, Centeno moved to Portsmouth as a child.
NOTE FROM THE ARTIST
"I was walking around Liverpool Street to find a friend and found a perfectly still pond outside Spitalfields market. I liked how the world is going around the woman, whilst she is on the phone absorbed in her own world."
- Yasmin Centeno