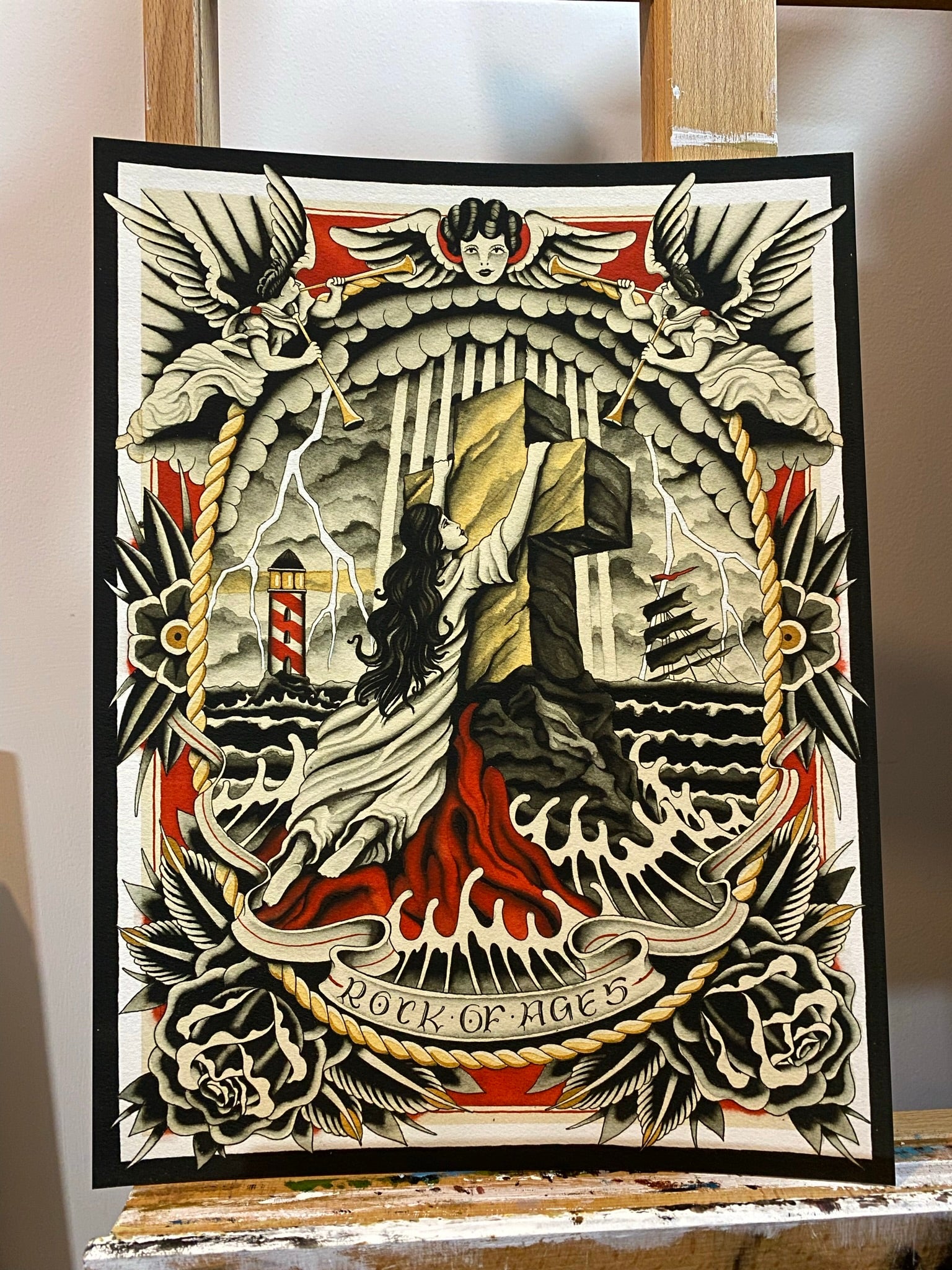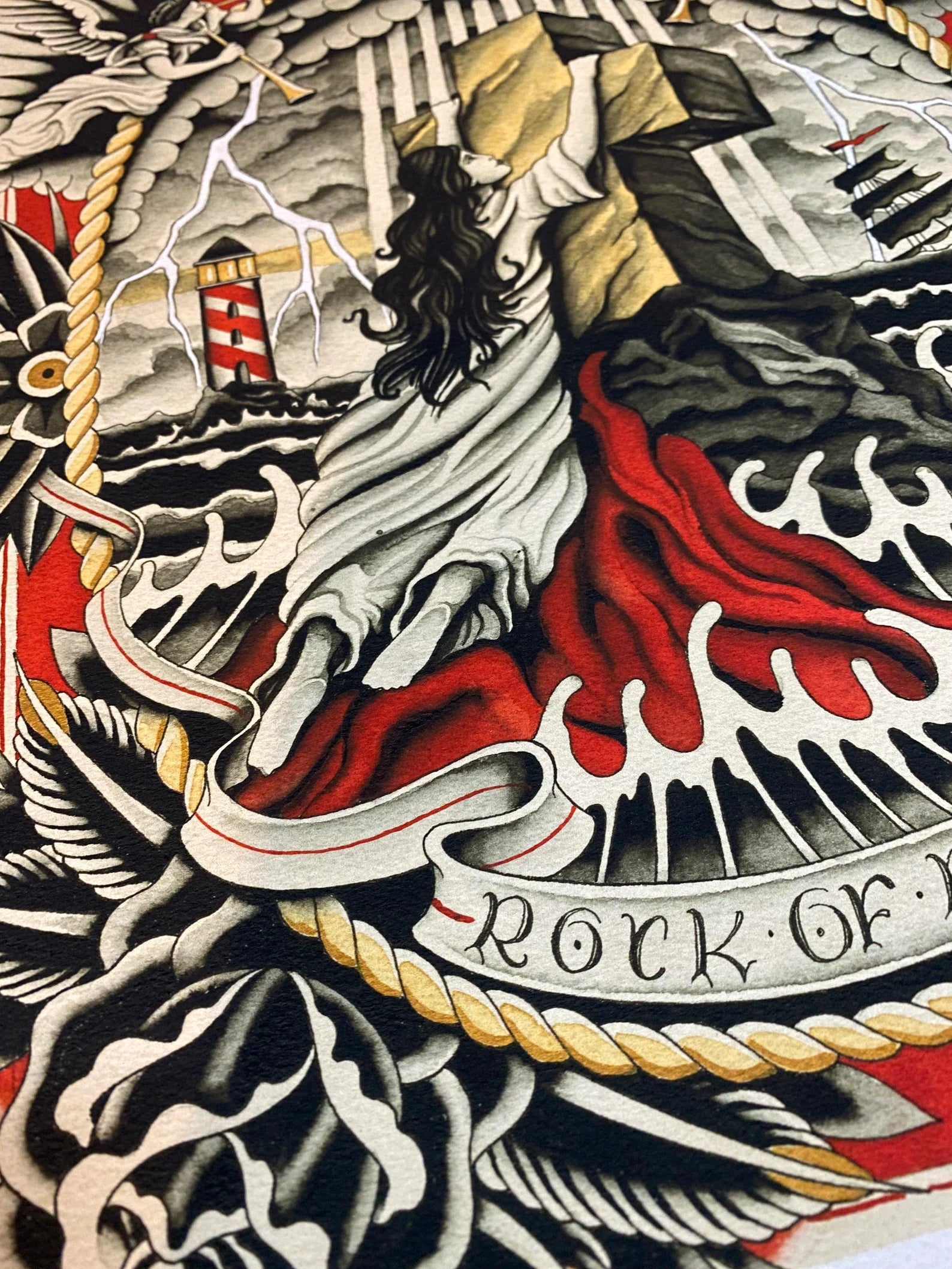 Description
About Tibor Varga
Limited Edition Print of watercolour painting
W 295mm x  H 385mm
Giclée print
Limited Edition run of 30
Tibor Varga is a Hungarian artist, based in the UK for over 14 years. Beginning as a graffiti artist 28 years ago, over time, he has honed his skills and expanded his artistic repertoire, transitioning from graffiti to screen printing. Currently, Varga has embraced the profession of a tattoo artist, showcasing his artistic prowess in this medium.
NOTE FROM THE ARTIST
"The Rock Of Ages is a very important iconic image in the tattoo art. Many artists recreated this image in their own style and it was an obvious choice to create my own version. I love this image and I'm really happy with the final result."
- Tibor Varga