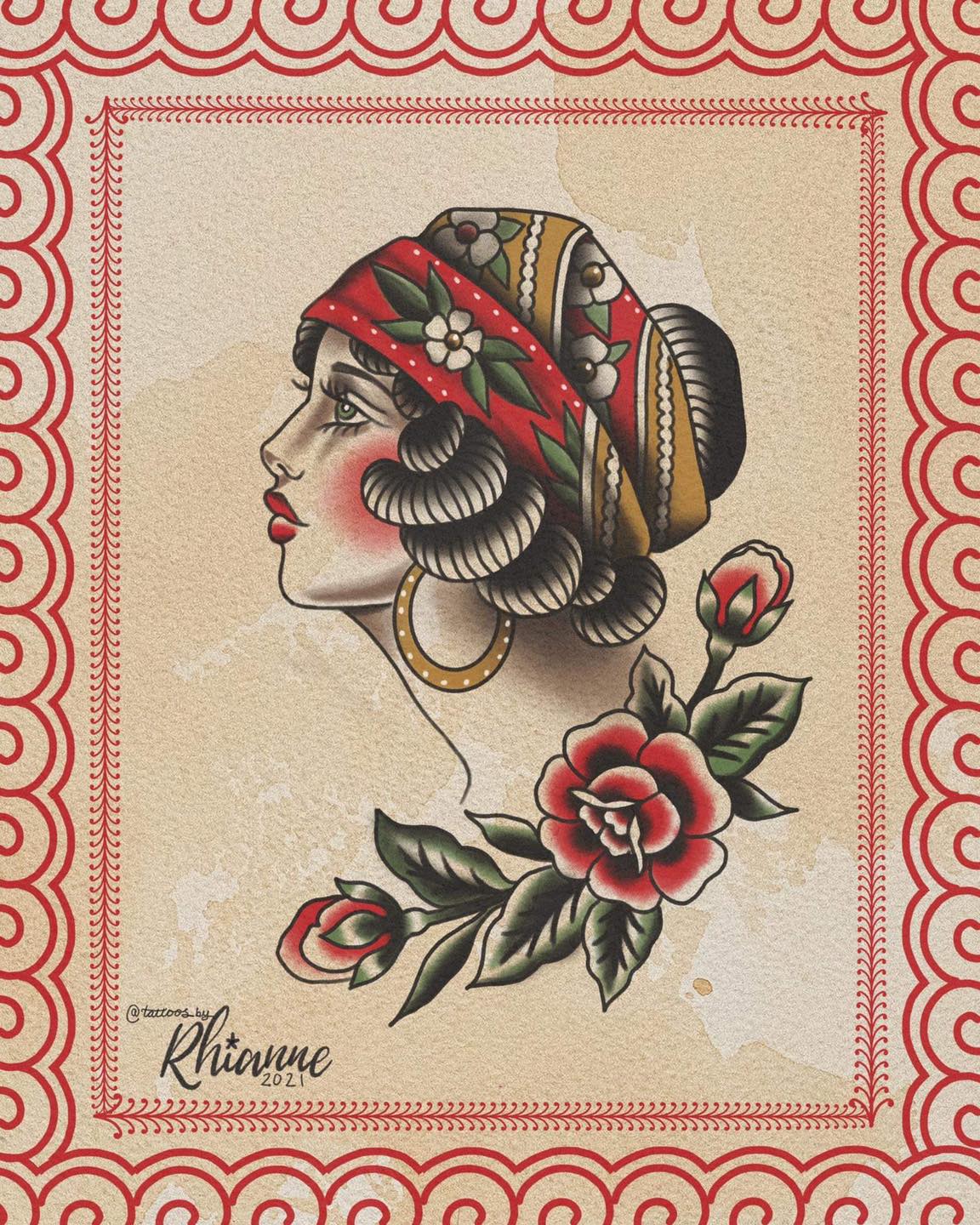 Description
About Rhianne Gabrielle Philip
Tattoo Style Digital Watercolour Print
W 152.4mm x  H 190.5mm
350gsm Paper

Rhianne Gabrielle Philip, a self-taught artist with a passion for figurative art, left her fashion design and illustration studies at UWE to pursue a career in tattoo art. She successfully obtained a Tattoo Apprenticeship and is now a versatile Tattoo Artist skilled in Realism, Traditional, and Neo-Traditional styles. In her spare time, she creates art prints alongside her tattoo work.
NOTE FROM THE ARTIST
"Serena is inspired by the Spanish flappers of the 1920's. Drawn and painted in classic traditional to both look like and work as tattoo flash. The colour palette is limited with a balanced black x colour x open skin ratio for breathability and longevity for the skin as a tattoo and aesthetic as artwork."
- Rhianne Gabrielle Philip