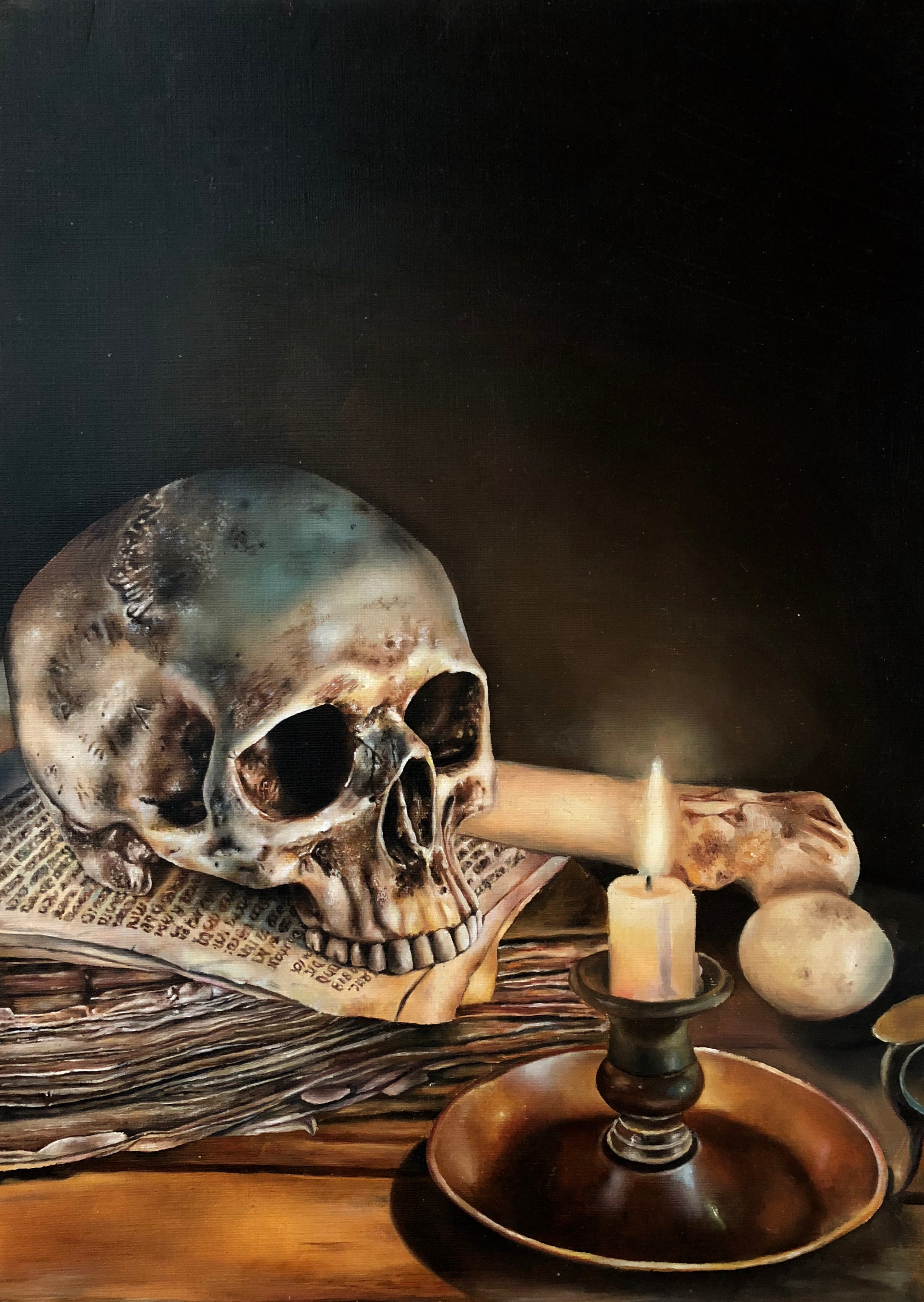 Description
About Charlotte Witts
Limited Edition print of original Oil on Canvas Paper
29.7cm x 42cm
Giclée Print on Hahnemüle German Etching Paper
Edition of 15
Witts's chosen mediums contrast between the tradition of oil painting and the contradicting modern approach of digital painting. After studying Vanitas and the Baroque period, you can see the macabre influence that runs through the dark and sinister subject matter she chooses and the stories she skilfully portrays within her work.
NOTE FROM THE ARTIST
"The subject matter was inspired by the vanitas still life genre of art. A vanitas is a symbolic work of art showing the transience of life, the futility of pleasure and the certainty of death. I feel that the candle in my painting indicates this through the melting wax. The flame is not immortal, and once the wax has melted, the light will go out- a reference to the brevity of human life."
- Charlotte Witts