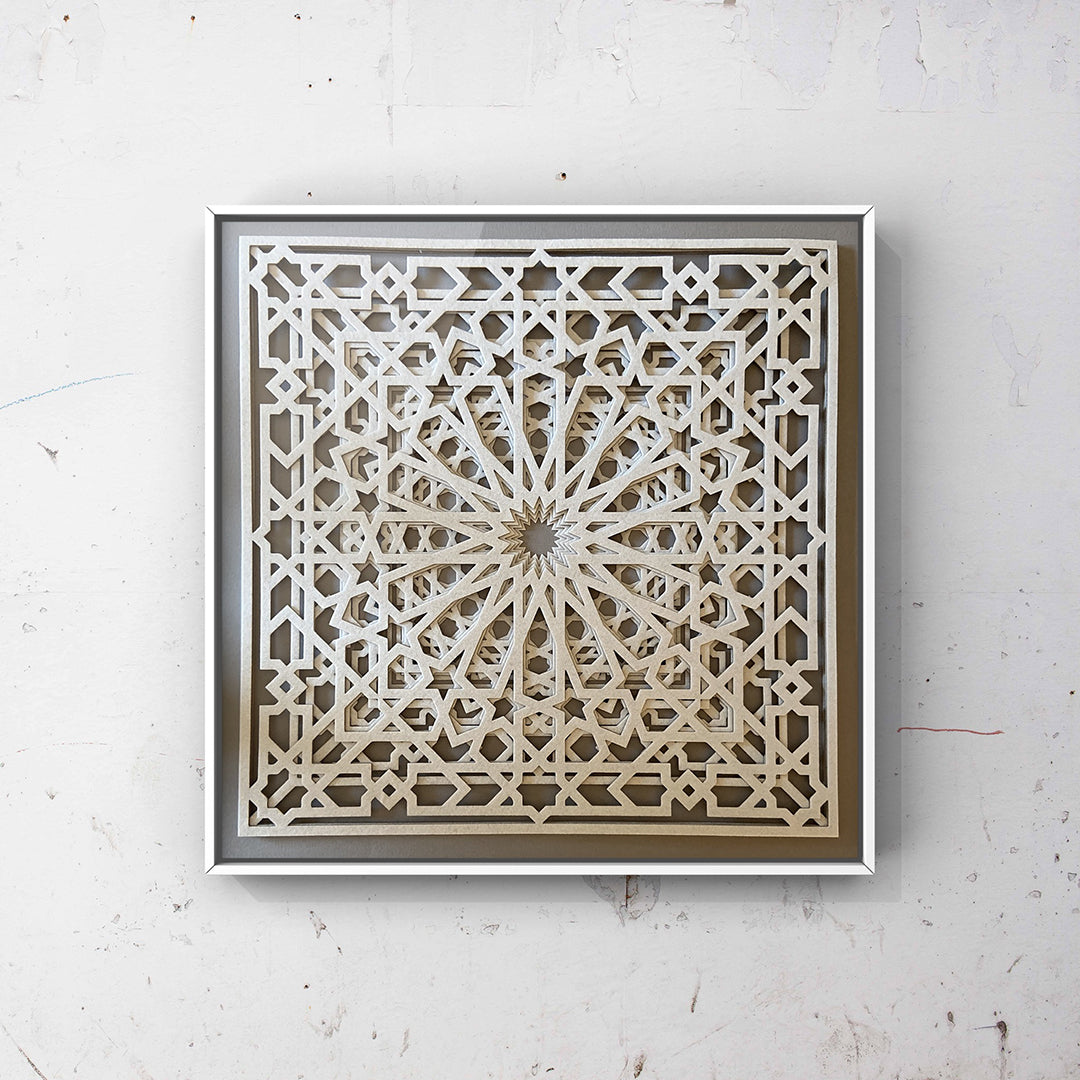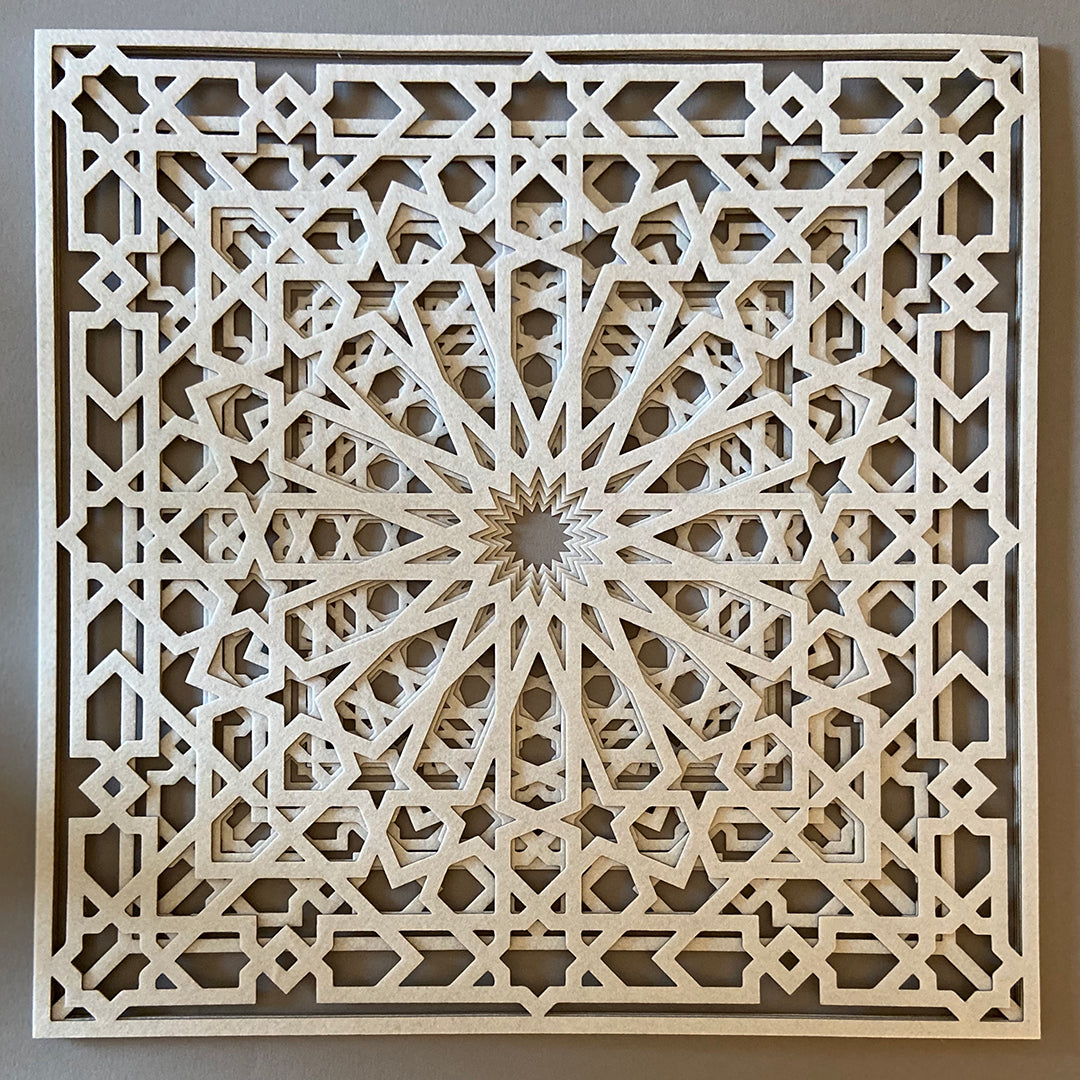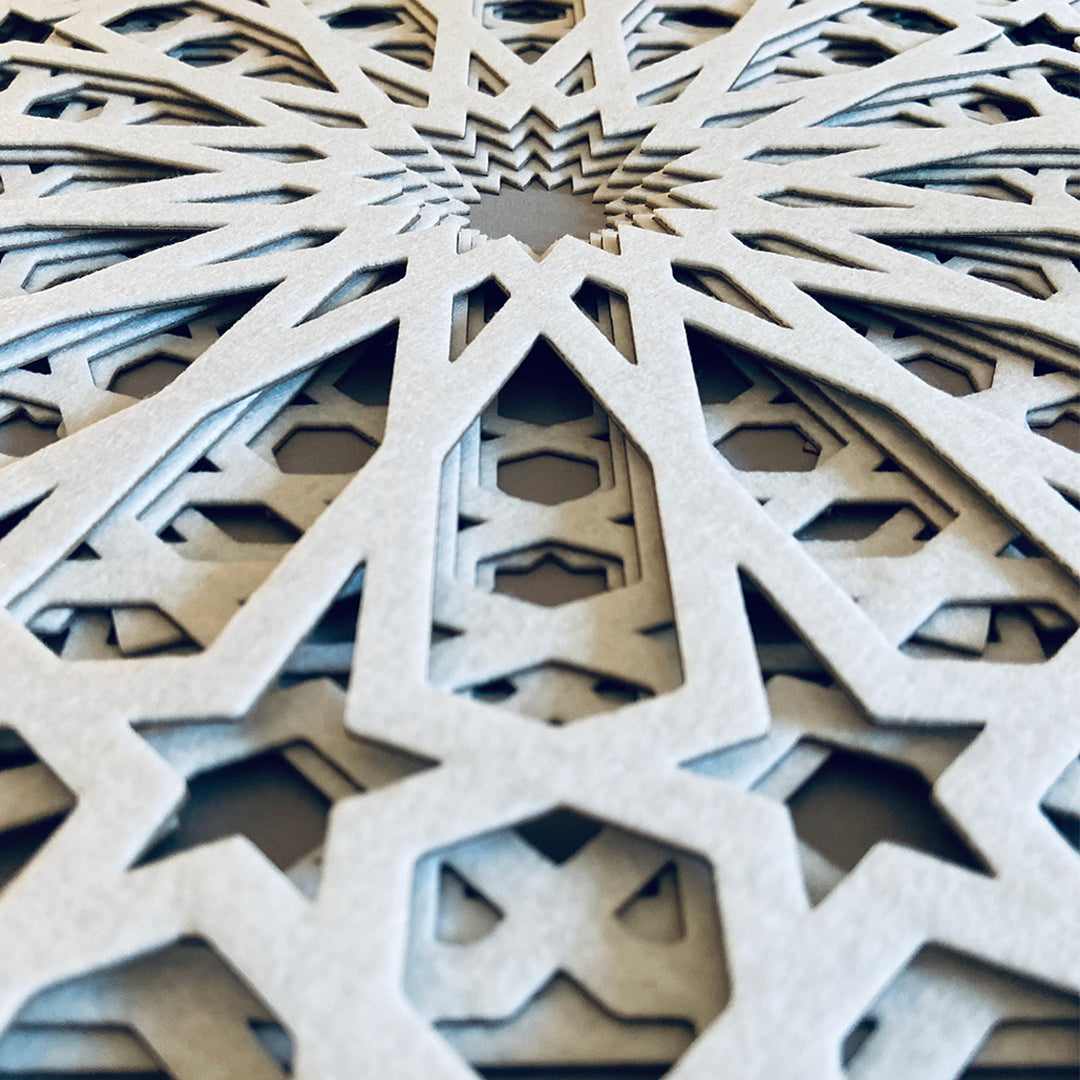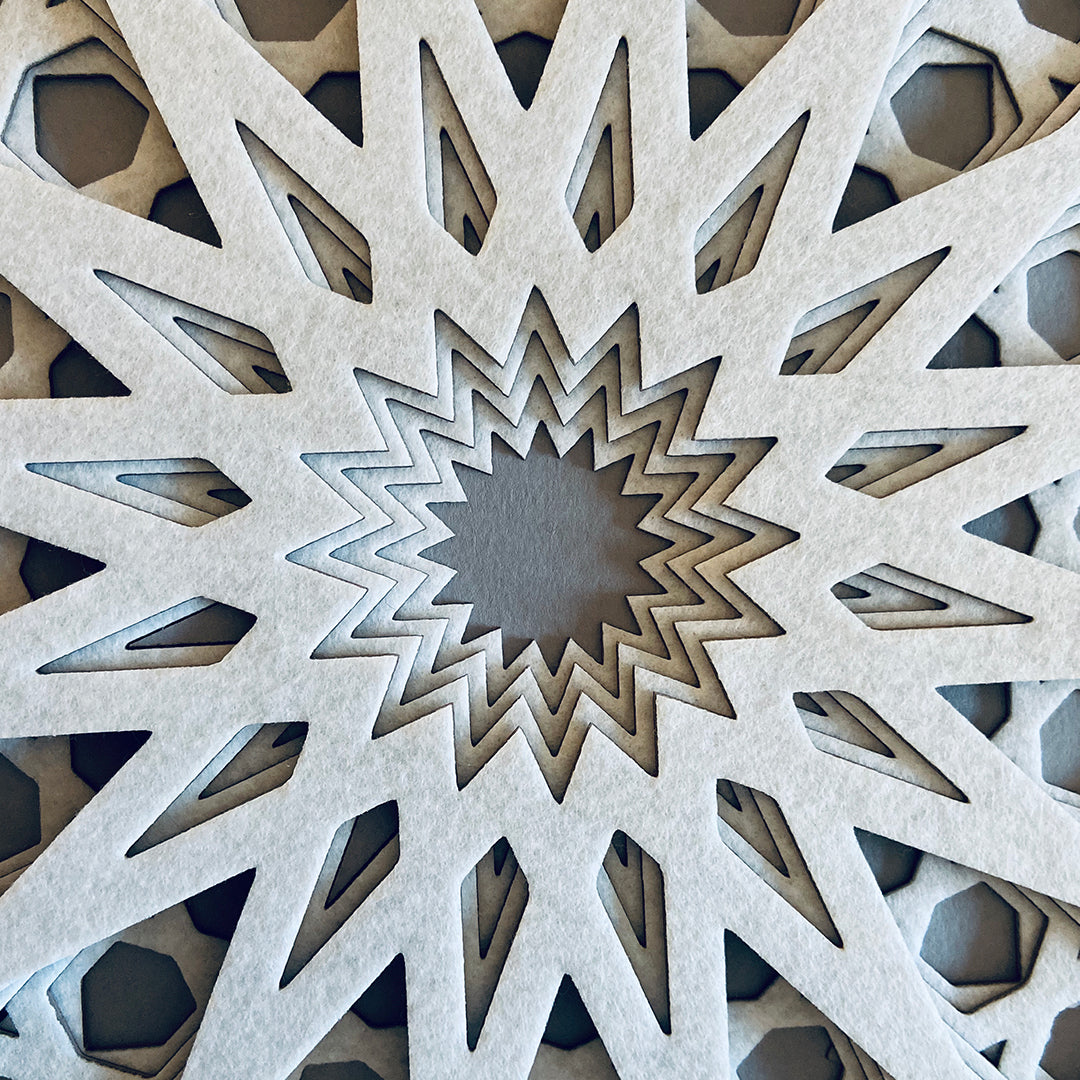 Description
About Jennifa Chowdhury
Intricate, White Laser Cut Textile Design

60cm x 60cm
Acrylic Felt and Paper
Open Edition
Please note, frame is not included. 
Jennifa Chowdhury is a textile artist based in Winchester. Having grown up in a South Asian family, living in Northern England, Jennifa has grown up with a rich cultural background. Chowdhury has beautifully combined her cultural heritage with her studies in Textiles to produce incredible art pieces which touch upon a multitude of disciplines including sculpture, graphic design, collage, fine art and of course, textile design.
NOTE FROM THE ARTIST
"The continuity of the interlacement invites the eye to follow it, the viewers' vision is then transformed into a rhythmic visual experience along with the intellectual satisfaction of the geometric complexity.

The shapes of Islamic interlacement are built up from one or more regular figures inscribed in a circle, which are then developed according to the principle of the star-shaped polygon. The geometric development of an octagon or two squares inscribed in a circle is the most traditional in Islamic geometric art. To divide the circle by eight makes for greater amplitude because it somehow embraces the extreme contrast of the squared circle.

Jennifa endeavours to reimagine Islamic geometric patterns through modern textile processes and technology. Creating patterns through laser cutting, light, shadow, transparency layering and manipulation of cloth in order to bridge the gap between modern materials and traditional patterns, reflective of her heritage."
- Jennifa Chowdhury