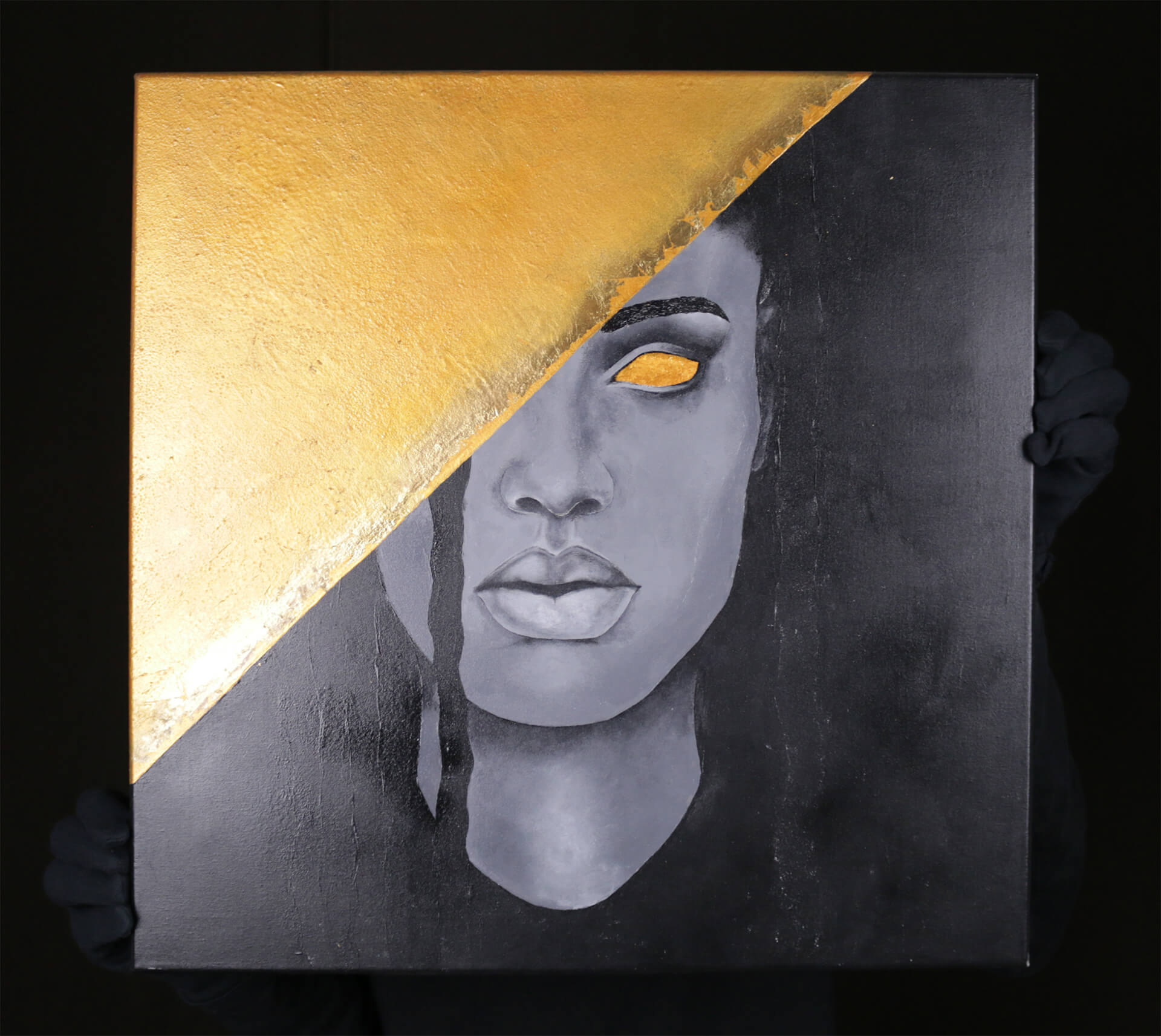 Description
About Lauren-Marie Haywood
Unique and powerful black and white portrait with striking gold features.
50cm x 50cm x 1.5cm
Acrylic and Gold Effect Copper Leaf on Canvas
Original piece
Lauren-Marie Haywood (she/her) is a multidisciplinary portrait artist, born and raised in East London. While the mediums and materials she uses may vary, Haywood's ability to create incredible pieces that celebrate black women in their beauty, strength, vulnerability, and struggles, shines through each artwork.
NOTE FROM THE ARTIST
"This piece was inspired by a set of lyrics from an Alicia Keys song entitled, 'She Don't Really Care' which, in essence, seeks to capture the regality of the everyday black women. The lyrics read "all along, I've ignored what I've always known; that the chair I've been sitting on is a throne. Perfection kneels at the seat of my soul.' In this painting, I sought to convey that sense of royalty, shrouding an image of a black woman in layers of gold acrylic and gold leaf to create the high shine and textured depth you see in this image."
- Lauren-Marie Haywood