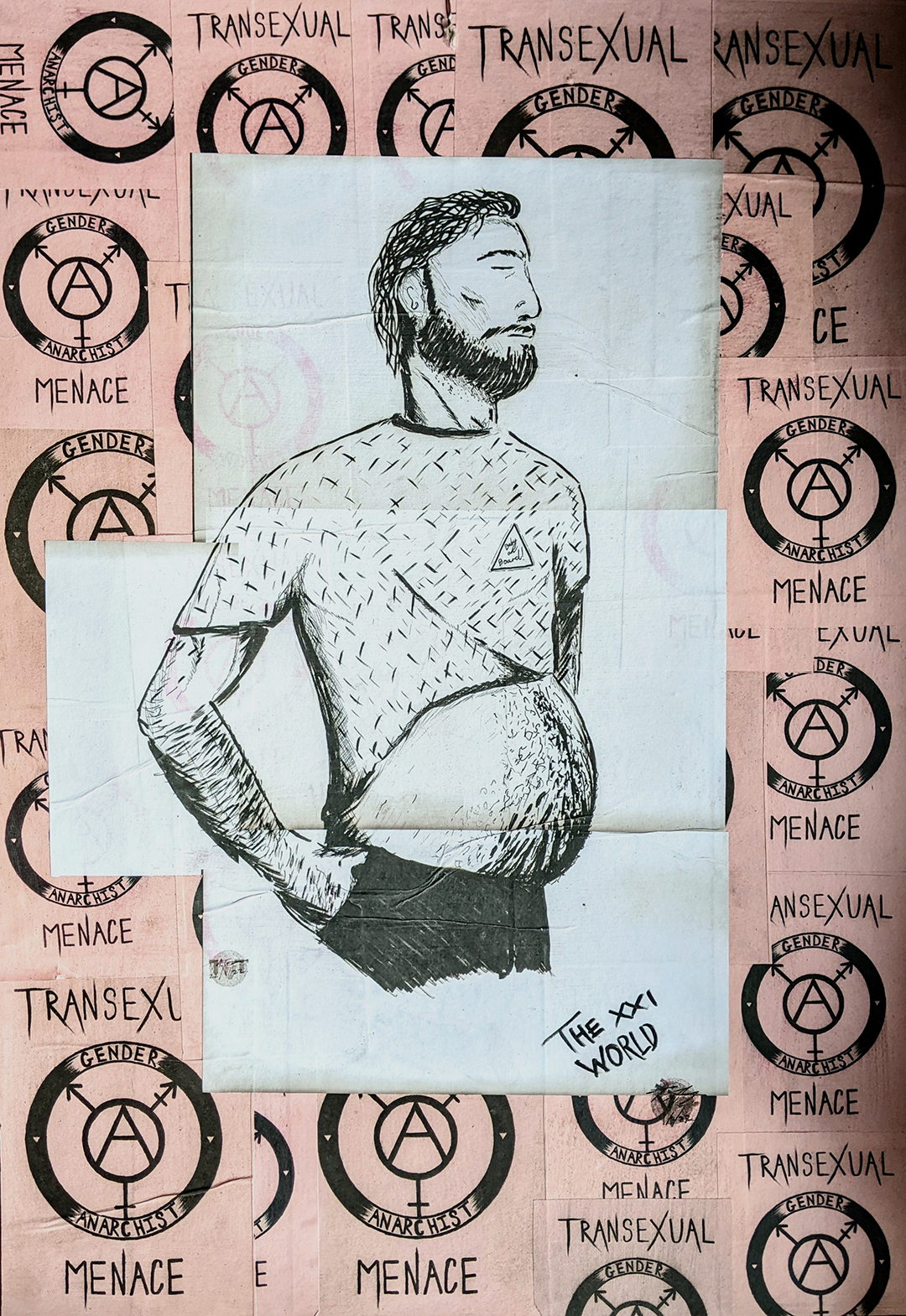 XXI: The World//Transexual Menace (Riposte Remix)
Description
About Tom Abdulhadi-Turner aka TAT
DIY home digital prints of original drawing on reclaimed pink duplicating paper, wide format laser print of digitally glitched original drawing scan on 90gsm paper, grey board, wheat paste.

640mm x 450mm x 3mm
Paper collage constructed from prints of original drawings on grey board affixed with wheat paste

Original piece.
Tom Abdulhadi-Turner aka TAT (he/them) is London based visual artist and self-declared TransexualMenaceTM.
XXI: The World//Transexual Menace (Riposte Remix)
NOTE FROM THE ARTIST
"XXI: The world//Transexual Menace" is a bricolage of my original drawing of a proud and joyful pregnant trans man and an agit-prop poster design, inspired by "The Transexual Menace" a grassroots trans rights organisation founded in 1993 to counter the exclusion of trans people from LGB Pride marches."
- Tom Abdulhadi-Turner aka TAT